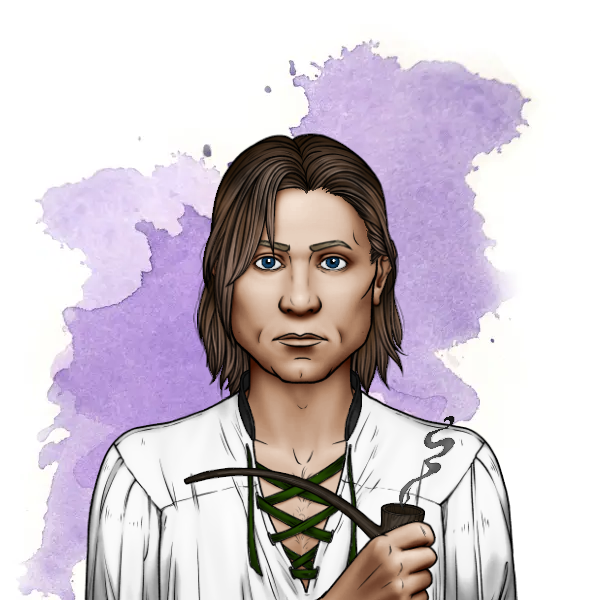 image made with Portrait Workshop
STATS
Name: Oswald
Age: 29
Gender: Male
Species: Human
Description: Oswald is a man of average height and size. He slouches, making him look smaller than he is. His brown hair hangs down to his shoulders and his eyes always look a bit tired or bored. He has a wide nose and often scowls. Oswald has a dated style, sticking to clothes that were in style several decades ago.
Personality: Oswald is not a very pleasant man. He likes to complain and if he doesn't get his way you won't hear the end of it. He has a high impression of himself so he feels better than most other people. As long as you let him do his things he won't be too difficult though.
Social Circle: Married to Odette, Oswald doesn't have a lot of close friends though he doesn't know why.
Short Bio: Oswald grew up in a small village. His parents were high up on the social ladder, and even later, when they moved closer to the Healing Den where he currently resides, they kept up their way of life.

2. THE CHECKERBOARD BALL
text
image

3. FLIGHT
text
image
[Back to Main Story]
[ALIDA] [ARMAND] [ESTHER] [ERWIN]
[IMKE] [ISIDOOR] [ODETTE] [OSWALD] [ULE] [URBAIN]

Lantessama Isle
Candidates at the New Years Eve Checkerboard Ball