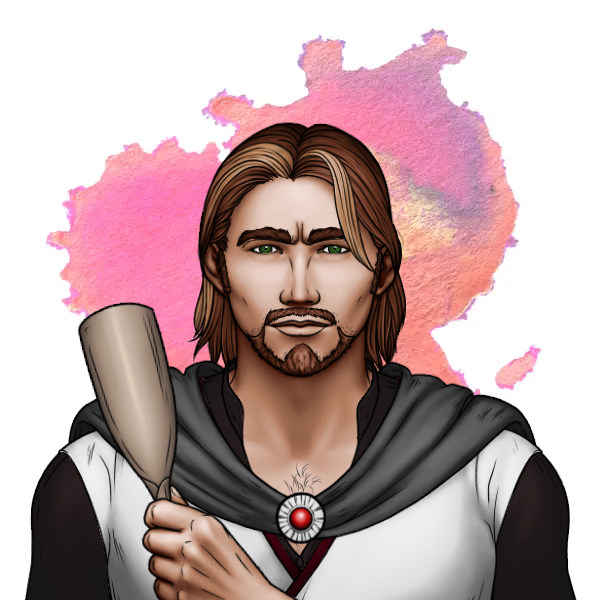 image made with Portrait Workshop
STATS
Name: Armand
Age: 28
Gender: Male
Species: Human
Description: Armand is a muscled man with broad shoulders, sleek brown hair he keeps at shoulder length and a stylish beard. He has highlights from being out in the sun a lot. He likes wearing suits and stylish clothes.
Personality: Armand was a player until he married and still likes to look good and keep in shape. Though he sometimes misses his partying days, it's not like he's getting more sleep with his newborn daughter around.
Social Circle: Married to Alida, father to newborn daughter Licia. Tries to keep in contact with his old friends but it's been getting hard since all of them are moving up in life.
Short Bio: Armand grew up around the healing den and all the connecting places. He's been around a lot, fully using what connections he has. Early on he put more weight to the relationships he had with friends over those he had with family. He met Alida at a party and as they say, opposites attract.

2. THE CHECKERBOARD BALL
text
image

3. FLIGHT
text
image
[Back to Main Story]
[ALIDA] [ARMAND] [ESTHER] [ERWIN]
[IMKE] [ISIDOOR] [ODETTE] [OSWALD] [ULE] [URBAIN]

Lantessama Isle
Candidates at the New Years Eve Checkerboard Ball