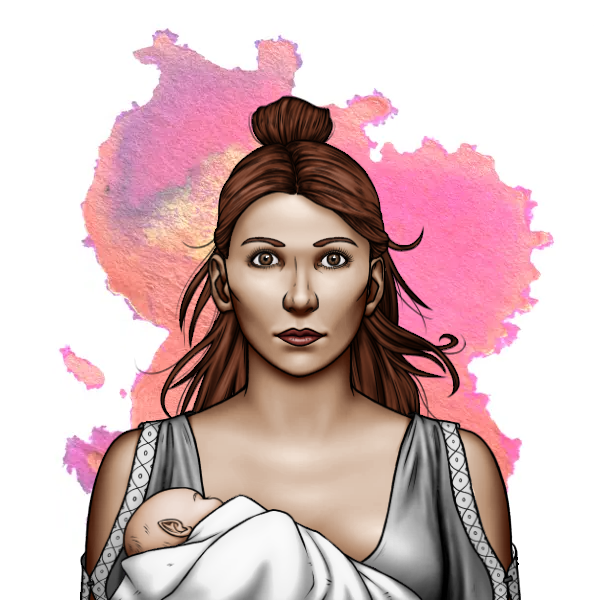 image made with Portrait Workshop
STATS
Name: Alida
Age: 29
Gender: Female
Species: Human
Description: Alida is a tall woman with long limbs and a fair complexion. She has long brown hair that she keeps tied back. Her eyes are a soft red-brown in colour. She has a rather large nose. She likes clothes with embellishments (lacy borders, ribbons, the works).
Personality: Alida is a fanciful woman. She takes her time decorating for the holidays and wrapping up presents. She cares about people and shows her love by making things just perfect. Though lately, since she had her daughter, things have gotten a little bit out of hand.
Social Circle: Alida enjoys caring for others but currently all of her energy is taken up by her newborn daughter Licia. She is married to Armand.
Short bio: Alida grew up in a warm and tight family. She never rebelled much and instead poured all of her energy in studying and volunteering. During one of those rare times when she joined her friends to go to a party, she met Armand and slowly but surely fell in love with the vibrant man.

2. THE CHECKERBOARD BALL
text
image

3. FLIGHT
text
image
[Back to Main Story]
[ALIDA] [ARMAND] [ESTHER] [ERWIN]
[IMKE] [ISIDOOR] [ODETTE] [OSWALD] [ULE] [URBAIN]


Lantessama Isle
Candidates at the New Years Eve Checkerboard Ball