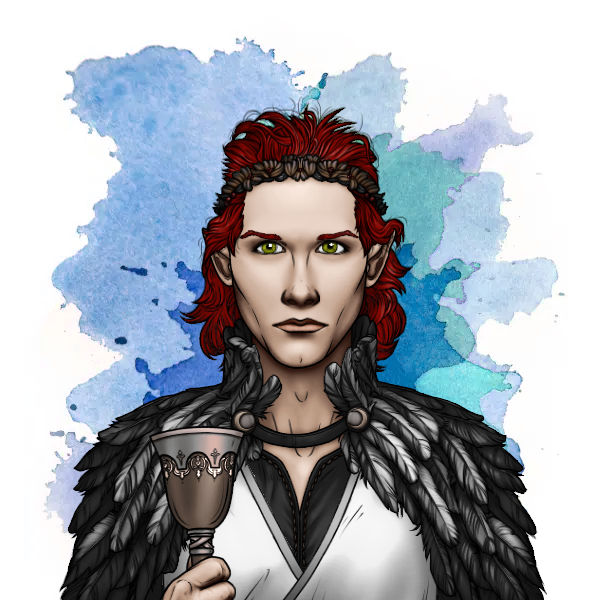 image made with Portrait Workshop
STATS
Name: Erwin
Age: 27
Gender: Male
Species: Elf
Description: Erwin has a thin, stern face with a cleft in the chin, a high forehead and straight nose. He has deep red hair that's always slightly too long to be neat. His ears are pointed, but not obviously so. He has green eyes. He often wears garments adorned with feathers.
Personality: Erwin is a true theoretician. He likes to dive deep in books to look for a reason as to why something is the way it is. Though most people wouldn't think twice about the mysteries he solves, each one is precious to him. He is good at debating and has been asked to teach on occasion.
Social Circle: Erwin practically lives at work and has little time to socialise outside of what's professionally necessary.
Short Bio: Erwin comes from Elf nobility though that's true for most elves in some way. He never felt privileged and instead felt that he needed to do more to uphold the image his family expected of him. Lately, talking with Esther has loosened him up somewhat but he's still pretty uptight.

2. THE CHECKERBOARD BALL
text
image

3. FLIGHT
text
image
[Back to Main Story]
[ALIDA] [ARMAND] [ESTHER] [ERWIN]
[IMKE] [ISIDOOR] [ODETTE] [OSWALD] [ULE] [URBAIN]

Lantessama Isle
Candidates at the New Years Eve Checkerboard Ball