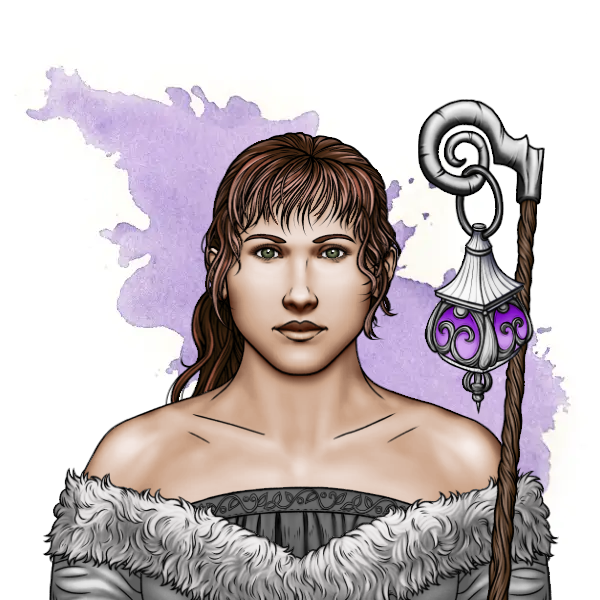 image made with Portrait Workshop
STATS
Name: Odette
Age: 26
Gender: Female
Species: Human
Description: Odette is a tall woman with a chunky build. She has long brown hair that tends to curl when it gets moist/wet. She had kind green eyes and a straight nose. She likes to dress in fancy clothes with lots of texture.
Personality: Odette is a quiet and enduring woman who finds that just accepting others works best. She will bend and twist to work with others and she takes her chances when opportunity strikes. Which is why she and her husband are taking these dance lessons in the first place. She's become quite adept at manipulating him.
Social Circle: Married to Oswald, Odette likes to keep to herself, she's not very social.
Short Bio: Odette grew up in a backwater nexus town, coming to the healing den wowed her and she quickly fell in love with one of the more worldly young men around her. They married and are now living together and working in administration.

2. THE CHECKERBOARD BALL
text
image

3. FLIGHT
text
image
[Back to Main Story]
[ALIDA] [ARMAND] [ESTHER] [ERWIN]
[IMKE] [ISIDOOR] [ODETTE] [OSWALD] [ULE] [URBAIN]

Lantessama Isle
Candidates at the New Years Eve Checkerboard Ball