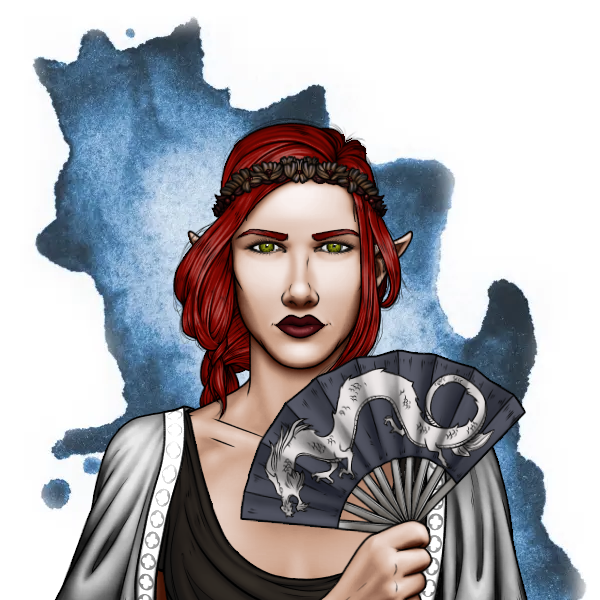 image made with Portrait Workshop
STATS
Name: Esther
Age: 26
Gender: Female
Species: Elf
Description: Esther has bright red hair that one can notice from across the room. Her pointed ears betray her elf heritage. Esther has a straight nose that, full lips and striking green eyes. True to her heritage she likes wearing flowing, natural garments.
Personality: Esther is a dutiful woman but she isn't afraid to question why some things are done or required. Rules should be adjusted with the changing of times. She is diligent as an ethicist, philosopher and moralist. She often takes her work home with her.
Social Circle: Esther has few contacts outside from her work and family. She is in a relationship with Erwin. In her family she is closest to her aunt who doted on her as a child.
Short Bio: Esther grew up in a privileged family with a father and mother who valued academics. They both had their own fields of study, influencing Esther to also look for a job in the academic world. At work she met Erwin and though they were rivals at first, they've come to enjoy sparring.

2. THE CHECKERBOARD BALL
text
image

3. FLIGHT
text
image
[Back to Main Story]
[ALIDA] [ARMAND] [ESTHER] [ERWIN]
[IMKE] [ISIDOOR] [ODETTE] [OSWALD] [ULE] [URBAIN]

Lantessama Isle
Candidates at the New Years Eve Checkerboard Ball