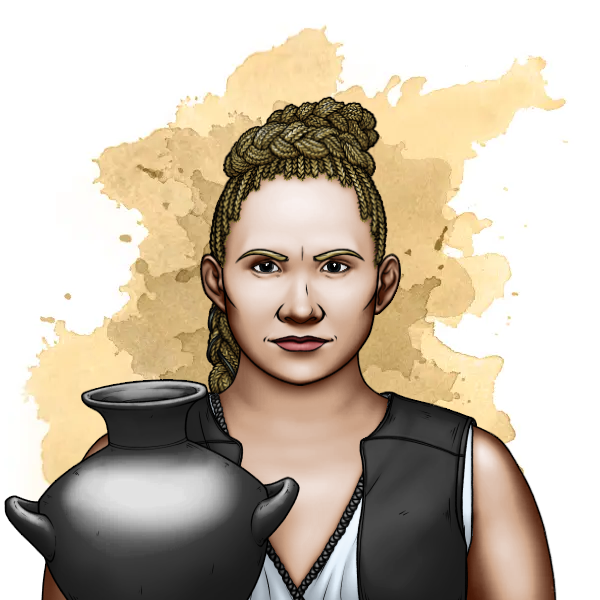 image made with Portrait Workshop
STATS
Name: Imke
Age: 31
Gender: Female
Species: Dwarf
Description: Imke is a sturdy and squat female dwarf. She has broad shoulders, and muscled limbs. She keeps her long blond hair braided and out of the way. Her blue eyes stare defiantly into the world, her nose is wide and a bit crooked. Imke enjoys wearing clothes made from animal origin (leather, wool).
Personality: Imke won't beat around the bush. She's to the point, and quite outspoken about her view of things. She wears her heart on her sleeve. She is a very practical woman who won't stand for excuses. Be straight with her and things will work out.
Social Circle: Imke is paired to Isidoor. She considers a lot of people her friends but not all would believe that they rank so high on her list.
Short Bio: Imke travelled with her parents from a young age. She came from a typical dwarven settlement (mountains, mines), but lost her affinity for those places the more she travelled the universe. She is now quite happy as a modern nexus-dweller, trading items for a living.

2. THE CHECKERBOARD BALL
text
image

3. FLIGHT
text
image
[Back to Main Story]
[ALIDA] [ARMAND] [ESTHER] [ERWIN]
[IMKE] [ISIDOOR] [ODETTE] [OSWALD] [ULE] [URBAIN]

Lantessama Isle
Candidates at the New Years Eve Checkerboard Ball