Students
Maya
Dirk
Kirsten
Linsay
Pieter
Caroline
Students Part 2
Leo
Kaat
Max
Angelique
Bram
Lyli
Links
Dragon Tears
Iyru's garden
Credits
Aethereality.net
Index Stock
Arawn Swamp

"Everybody listen up!" Iyru called out to the group of students. "We're now entering the swamps.. So be carfull where you step. I don't want to get anybody killed." That wasn't really a chance because the elemental snakes or even Swamp dragons and Kikker too would resque them.
Enid had come along, together with Siggy and some anti-musquitobite potion for her skull.
Iyru would walk last, because Enid knew the way much better then she did. She could hear some of the students complaine after the 50th bite of some strange bug.
But when Linsay screamed, Iyru and the others stopped complaining. Iyru jumped between the students, hoping that nobody had fallen into the sucking swamp. but as she came closer, she saw that linsay had made jet another friend. an elemental snake was slithering over her leg and around her waist.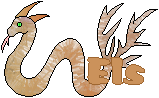 "Good for you Linsay!" leo called out. Iyru knew that he wanted a snake as well, but still he was happy for linsay. Dart was cercling around her head, and then Els was around her waist. It was a wooden female elemental snake.
"Ok then.. can we go further?" Angelique asked. Iyru knew that she didn't really like the Swamp, but she had been les complaining then some others.
But Linsay called out: "Look Leo.. that one likes you!"
A metal male snake had found Leo's neck, and hair, and was making everything rather mudy. "Well hello there friend!" Leo called out. he had a broad grin on his face and the snake nuzzled his cheek. "What do you think of the name Wundt?" The snake nuzzled his cheek once more and then went to sleep. "I guess he likes it!"
"Wundt? It's like my Siggy!" Enid called out in front of the row.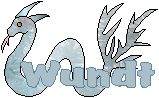 The rest of the journey went without any stopping.
"everybody still alive?" Luca came to the rather durty and smelly group. The only one truly smiling was Leo. Together with his snake he went to sit on the first line.
Luca started right away. "I see that you aleady met our elemental snakes?"
"But have you seen my Kikker?" he called for him, and instantly he sat next to his bond
"the abbility of Swamp Dragons is that they can teleport." And Luca went on. Leo listend to every word, and when Iyru looked at Enid, she grinned and nodded. So she was thinking it too. He would come here again.
Going back
"Kikker here is an adult and that is why he can teleport the whole group back. It saves you all a dangerous walk though the swamps."
A cheer went to the group, and even Iyru was happy that she didn't have to go back through it. She was already thinking of a hot steaming bath when leo came to her and asked her if he could enter the clutch of the swamp.
"Of course you can. But are you going to the others area's as well?"
"Of course. I love to learn." He smiled and entered his name.
Waiting
Leo was lying on his bed with his snake curled up beside his head, and dreamt about the hatching. He would do that almost every night, and every time he would bond a dragon, and Linsay would be waiting for him and then kissing him.
Next up, Cohuchi Bay, home of the Bay dragons and seadrakes
Copyrights & Credits
Iyru's Garden © Iyru of Dragon Tears
Designed by Aethereality.net
Images © Index Stock
Textures © The Blooming Effect and Hybrid Genesis
Brushes © Relished.net and Cirratus.org and Roshiweb.com