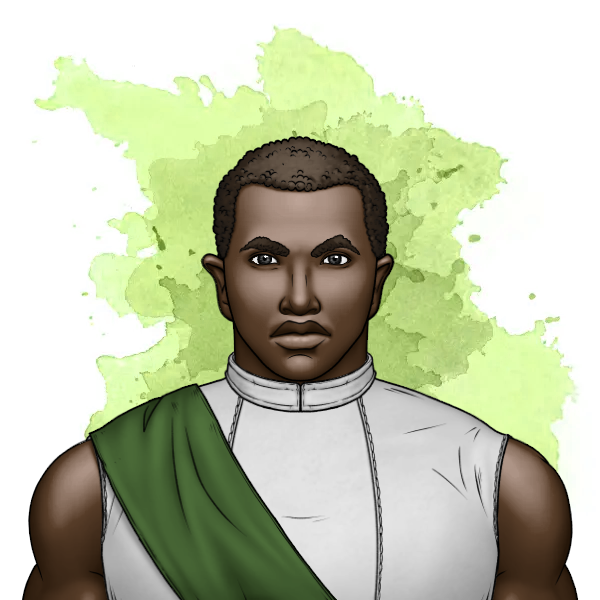 image made with Portrait Workshop
STATS
Name: Wayne
Age: 29
Gender: Male
Description: Wayne is a wall of a man, with broad shoulders and a stoney expression. He keeps his dark brown hair trimmed short. His dark brown eyes see a lot of things that others miss. He likes to wear comfortable clothes that will not hinder is movement. He doesn't like being cold and often wears sweaters and scarfs inside during winter.
Personality: Wayne has always been a private person. Since he started exhibiting symptoms of his obsessive-compulsive disorder he's been having a llot more outbursts. He didn't used to be so emotional. He is a straightforward thinker and will approach problems head on.
Flaws: Wayne can not slow down to consider different options. He can only move in a straight line.
Skills: Strong and durable.
Hobbies: Wayne likes reading.

2. THE CHECKERBOARD BALL
text
image

3. FLIGHT
text
image
[Back to Main Story]
[ALAN] [DEBORAH] [JONAH] [WAYNE] [REGINA] [THOMAS]

Lantessama Isle
Candidates at the New Years Eve Checkerboard Ball