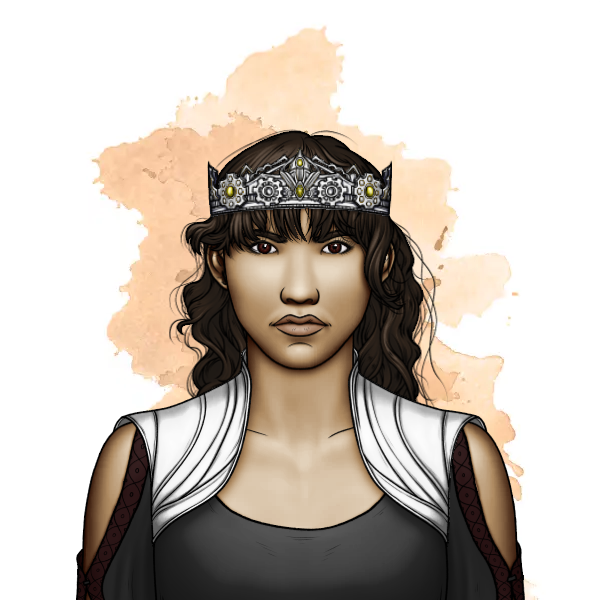 image made with Portrait Workshop
STATS
Name: Regina
Age: 27
Gender: Female
Description: Regina is on the small side for a woman, with clear Asian features. She has almond eyes, a wide nose and soft dark brown hair. She's been wearing a crown recently, enhancing her regal air.
Personality: Regina is well-mannered but since she's been exhibiting symptoms from her obsessive-compulsive disorder she's become very formal. She does not like people addressing her without her clear invitation to speak. Though she won't throw a tantrum, she isn't above sneaky long-distance counter-attacks.
Flaws: She has no such things.
Skills: Regina can pretty much move the way she wants and is most valued.
Hobbies: Regina likes observing people.

1. THE CHECKERBOARD BALL
text
image

2. FLIGHT
text
image
[Back to Main Story]
[ALAN] [DEBORAH] [JONAH] [WAYNE] [REGINA] [THOMAS]

Lantessama Isle
Candidates at the New Years Eve Checkerboard Ball