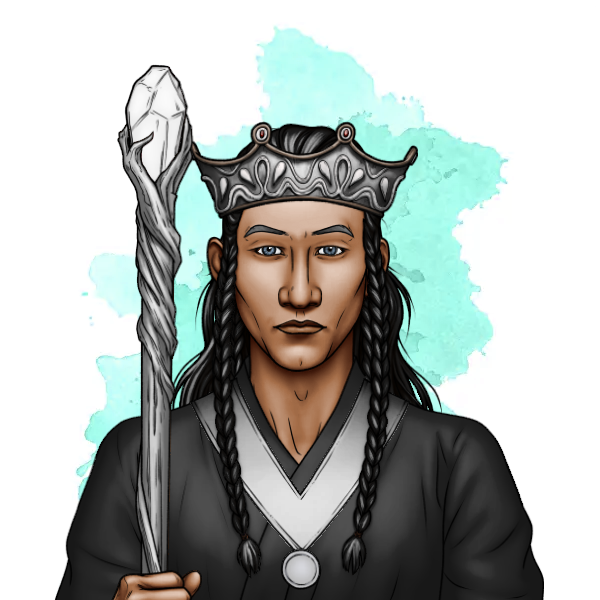 image made with Portrait Workshop
STATS
Name: Thomas
Age: 43
Gender: Male
Description: Thomas has a narrow face and a distinc tnose. His long, greying hair that he keeps long and sometimes braid all point to his native-American heritage of which he is quite proud. Thomas often wears loose-fitting robes and almost always carries the symbols of his status with him.
Personality: Thomas is a patient man. He will keep calm and analyse before he makes his move. Some would say he hides behind the others, sacrificing them to save his own life but this isn't so. He mourns each loss but a good leader knows sacrifices must be made to win the war (or game). Since he started exhibiting symptoms of his obsessive-compulsive disorder he's been making plans and has moved all the pieces to the place they need to be.
Flaws: Thomas is slow to move and quite vulnerable because of it.
Skills: He alone can decide the fate of the others.
Hobbies: Thomas likes to come up with strategies.

1. THE CHECKERBOARD BALL
text
image

2. FLIGHT
text
image
[Back to Main Story]
[ALAN] [DEBORAH] [JONAH] [WAYNE] [REGINA] [THOMAS]

Lantessama Isle
Candidates at the New Years Eve Checkerboard Ball