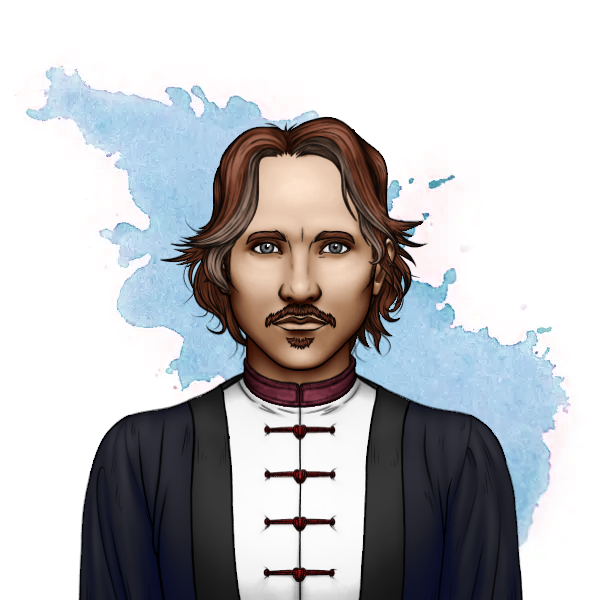 image made with Portrait Workshop
STATS
Name: Alan
Age: 38
Gender: Male
Description: Alan has reddish brown hair that's already greying a bit. He keeps his hair on the longer side and parted in the middle. A moustache and small goatee disguise his baby face. Alan's eyes are a light grey. He likes to wear clothes that are more on the formal side. Trousers, long-sleeved button-up shirts and jackets fill his closet.
Personality: Alan is a psychologist and has been at the psychiatric clinic since he graduated. He lives for his work and has been fascinated recently wy the unusual appearance of three very peculiar disorders that don't seem to be related. He is a restrained man that hides his frustrations well (after all his role in life tends to be canon-fodder).
Flaws: Has to walk one square at a time.
Skills: Uses a limp to disguise his limited way of walking. Using his excellent sense of reasoning he's managed to fool just about anyone.
Hobbies: Researching unusual disorders.

2. THE CHECKERBOARD BALL
text
image

3. FLIGHT
text
image
[Back to Main Story]
[ALAN] [DEBORAH] [JONAH] [WAYNE] [REGINA] [THOMAS]

Lantessama Isle
Candidates at the New Years Eve Checkerboard Ball