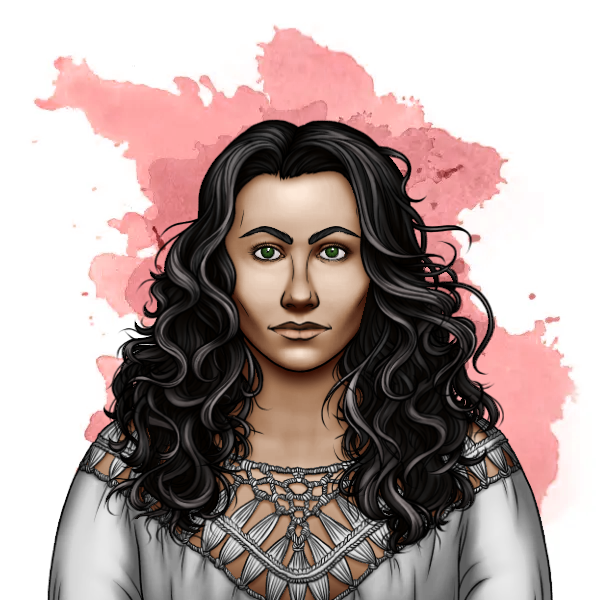 image made with Portrait Workshop
STATS
Name: Deborah
Age: 24
Gender: Female
Description: Deborah is a tall woman with good posture and long black hair. She has green eyes and a fairly noticeable nose. She stands proud and moves as if she owns the place. Deborah likes to wear dresses and skirts that flare when she turns and has a big collection of high heels to match her outfits.
Personality: Deborah is a proud woman. She can be stubborn which is why she's so focused on having Alan admit that he is her king. Since she started to exhibit symptoms of her obsessive-compulsive disorder, her bad traits such as her wildness, stubborn streak and pride have only grown. Deborah always goes for the big goals (the queen), the near impossible.
Flaws: Has to always move two steps in one direction and then take one step to the side.
Skills: Deborah has a natural charm that attracts a lot of people to her.
Hobbies: Running.

2. THE CHECKERBOARD BALL
text
image

3. FLIGHT
text
image
[Back to Main Story]
[ALAN] [DEBORAH] [JONAH] [WAYNE] [REGINA] [THOMAS]

Lantessama Isle
Candidates at the New Years Eve Checkerboard Ball