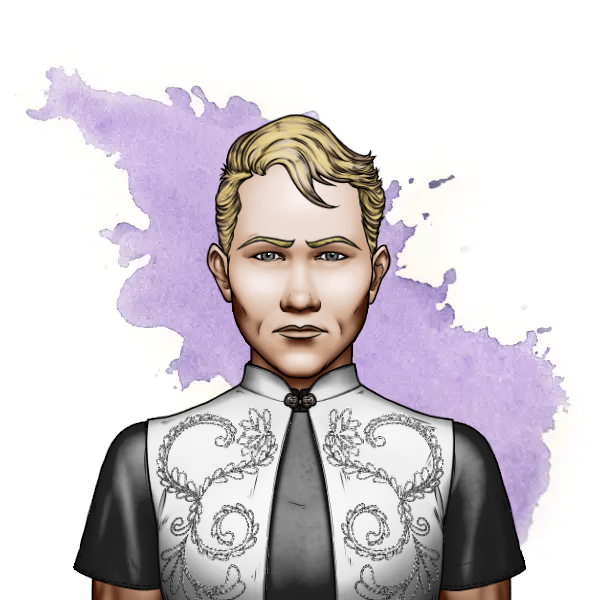 image made with Portrait Workshop
STATS
Name: Jonah
Age: 40
Gender: Male
Description: Jonah had blond hair and blue eyes. His narrow face with thin lips and high brow give him a stern and cold appearance. Jonah likes to dress in subdued, formfitting attire (think turtlenecks and straight pants), paired with embellished vests that he feels add class to his outfit.
Personality: Jonah was a stern man to begin with, after he started exhibiting symptoms of his obsessive-compulsive disorder he's taken to talking in riddles. He's also grown quite paranoid and will not trust even the fellow patients. He knows there's a conspiracy going on here somewhere and blames the rest for his predicament.
Flaws: Jonah is unable to walk in a straight line, always approaching diagonally.
Skills: His riddles often do seem to ring true.
Hobbies: His riddle skills didn't come ad random, Jonah has a passion for poetry.

2. THE CHECKERBOARD BALL
text
image

3. FLIGHT
text
image
[Back to Main Story]
[ALAN] [DEBORAH] [JONAH] [WAYNE] [REGINA] [THOMAS]

Lantessama Isle
Candidates at the New Years Eve Checkerboard Ball