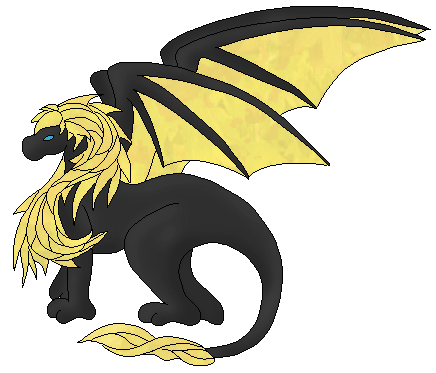 A young, bespectacled woman with long black hair stands up as you enter the Deep Cavern.
"Hello and welcome." she says, "I'm Fresia. Night Cophis is my paired partner and she has occupied the deep cavern with a clutch. If you wish to try to become a knight yourself, you can write down your name to stand a chance at pairing one of her offspring."
As you look around the shady cavern that is a pleasant few degrees cooler than the outside, you notice a quiet, soothing melody. A non-assuming man sits in one corner, playing a stringed instrument.
He shortly acknowledges your presence before looking away and continuing playing. Fresia looks fondly at the man but doesn't comment. Another drak lies beside the man, his silver and gold colours muted aganst the walls. You can only assume they are the sire to the clutch and his knight.
Parents: Night Cophis & Ore Jasshos
male name-ending: -isos, female name-ending: -osis


I'm always taking reservations in between clutches.
So feel free to send in Aspirants after you have read the Rules.


Castle DesCas MAIN