Lantessama Isle - Bay
Over the summer a court clutch will mature in the bay. Blood Court Green Eguth donated her eggs and they were impregnated by Opal Court Blue Komenth with edits to include the dna of Muttutu Amaria and Bird-Cat Dragon Merel.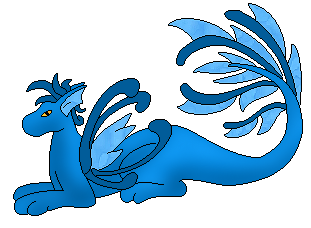 More information about the dragon species that will hatch:


the Lantessama Island Court: The Island Court is a gengineered subspecies of court dragons that are amphibious and have a water jet breath weapon. They start out as mostly aquatic with tentacles and webbed feet and grow into their feathery wings as they mature. Though the adults of this court can and will fly, they can still swim better than most dragons. Other abilities include the regular psionics (telepathy, telekinesis and teleportation). Island Court dragons will come in the standard court colours (gold, bronze, red, purple, blue and green) with some colours being more rare than others.
Read the Rules and send in a form.
Interested in a mating swim so you can occupy the sands next?
Candidates

Tahira (f)
Ziad (m)
--
Laz* (f)
--
--
--
--
--
--
--
--
--
--
--
--
--
--
--
--
--
--
--
--