Reptilians: Gloed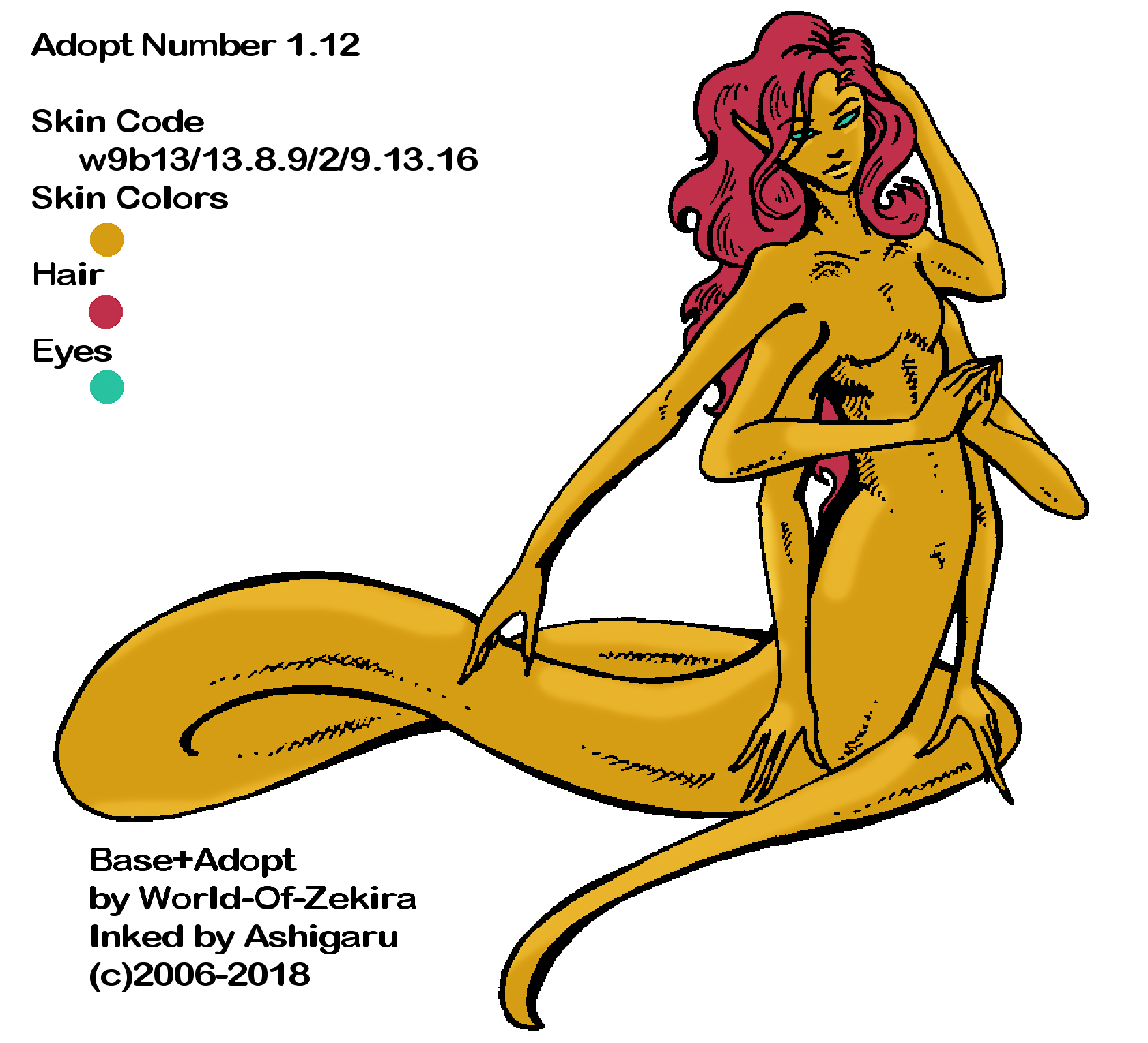 Gloed was adopted at the World of Zekira
Original Stats page here.
Stats
Name: Gloed
Nickname: "Red"
Age: Young Adult (Lifespan: 220)
Gender: Hermaphrodite/Female (semi fertile: with reptilian partner, sire or bear, 1-3 eggs, uninterested)
Homeland: Kinar, Wo'ad/T'dal area
Training: Dragon Master
*~*~*
Description
Gloed has a tanned skin and a shaggy mop of red hair. She is a Desert Naga with 6 arms and Tech-Elf pointed ears. Her skin is smooth and sheds over time. She heals easily. She has no legs and a very long prehensile tail that is longer and stronger than her sister's tail, meaning it can be used as a weapon. She has a hood of flexible skin and cartilage that springs open from back and shoulders that can startle enemies. And let's not forget her poisoned fangs that are also quite intimidating. This naga will strike first and ask questions later. She is very protective of her sister and will guard her to the extreme. The two of them are strongly psionic and aware of one another at virtually any distance. They share emotions and thoughts easily.
Gloed can eat just about anything but can only sustain herself on meat. She enjoys hot and dry climates.

*~*~*
Powers
Minor: Sense creatures (10m radius), Danger Sense/Locational
Major: Pair Bonded, Induce Terror (5m radius), Greater Flexibility
Special: Dragon Training (small-medium)
Advantages: manual dexterity, keen sense of smell, infrared vision, poison fangs
*~*~*
Numbers:
Intelligence: 68 , Education: 55
Strength: 87, Health: 80, Agility: 96, Reaction: 86
Appearance: 56, Charisma: 48, Social Skill: 35, Aggression: 93, Sanity: 41, Courage: 69
*~*~*
Story - Story Continued
Gloed - Genster - Grash - Blad - Schub
Credits: all background images and reptilian pictures found with google.