ZILVERREIGER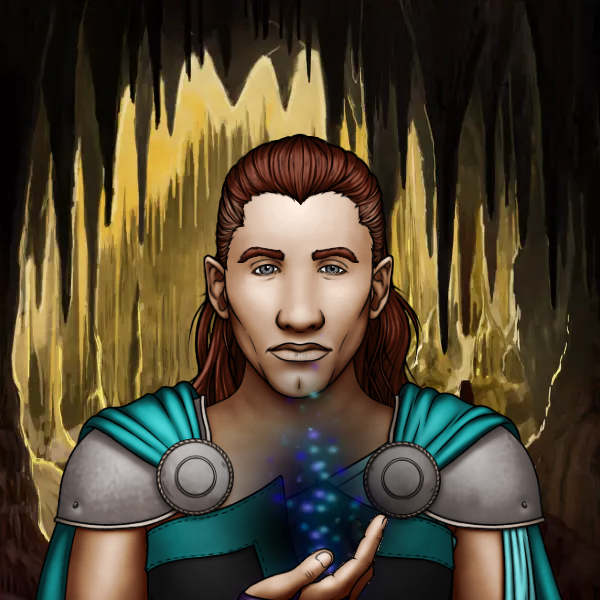 image made with Portrait Workshop
STATS
Name: Zilverreiger
Gender: Male
Age: 23
Description: Zilverreiger is a tall, pale man with long red-coloured hair, pointed ears, a wide nose and a distinct chin. His family boasts that they are descendants of elves and pookas (The emphasis mostly on the former). He is lanky and looks sleepy because of the way his pale blue eyes are set in his face. Zilverreiger often wears armour and capes. The colour of his house is blue.
Personality: Zilverreiger is aiming to be a guard. A lot of his ancestors worked to protect those in power and there are numerous stories that teach the younger generations of the feats of their elders. Zilverreiger is a friendly, good-natured man who truly believes that good will conquer evil and all that will take is a strong sword-arm and strong faith.
Skills: Incantation magic, mostly water and air spells.
Hobbies: Entertaining the children in the family with the tales he was once told.
Dislikes: evil.
Family: One of the many sons of the Cranelids. Best friend to Zwaluw. They're an unlikely pair but they've bonded over their love of heroic stories. Zilverreiger would probably love to chat with Zonastrild, but he hasn't yet worked up the courage.
Bond: ?? from the Refugium
--°--°--°--°--°--°--°--°--°--°--°--°--°--°--°--°--°--°--°--°--°--°--°--°--°--
HATCHING
text
image
--°--°--°--°--°--°--°--°--°--°--°--°--°--°--°--°--°--°--°--°--°--°--°--°--°--
FLIGHT
text
image
--°--°--°--°--°--°--°--°--°--°--°--°--°--°--°--°--°--°--°--°--°--°--°--°--°--°--°--°--°--
[STORY] -~- [ZONASTRILD] [ZWALUW] [ZANGGORS] [ZILVERREIGER] [ZEEKOET]
--°--°--°--°--°--°--°--°--°--°--°--°--°--°--°--°--°--°--°--°--°--°--°--°--°--°--°--°--°--
Lantessama Isle
background from 1-background.com
Fonts used are Showcard Gothic and Lydian