Barry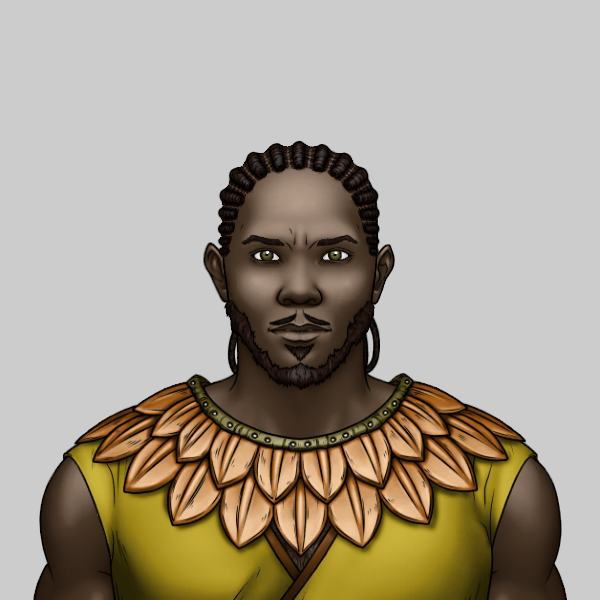 STATS
Name: Barry
Age: 23
Gender: Male (straight)
Style: Disco
Description: Barry is a manly man with a broad chest, dark complexion, strong brown eyes, a wide nose and dark hair. He braids his hair and has a well-trimmed beard. He is generally stone-faced and unphased. But when the right music hits, he loses all composure and can't help but dance to the beat. True to his favourite era, Barry goes wild about fluorescent face paint, reflective jewellery and clothes that leave little to the imagination. He has a nice body, showing it off isn't something he would feel embarrassed about.
Studying: Engineering.
Hobbies: Drumming
Skills: Strength and endurance.
Family: Barry is the youngest sibling in a large family. His love for disco was nurtured by his older brothers and sisters.
Hometown: Boom
Pet: Cockatoo Lorre (m) from Gineya Isle

__________________________________________________________
HATCHING
text
__________________________________________________________
ADULTHOOD
text
__________________________________________________________
STORY - [ANJA] [LISA] [MEGAN] [ROY] [BARRY]
Lantessama Isle