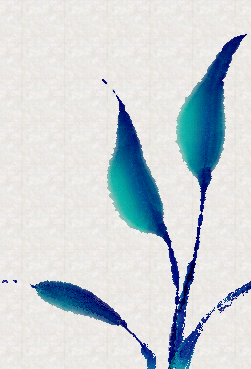 "Welcome young prince." A young woman with raven black hair, seated on a throne and dressed in a ceremonial dress said to a kneeling young man with light blond hair and a rather tanned skin from working outside as a farmer. The young man looked up as she said that. His sky blue eyes looked surprised. "You must be mistaking kind lady. I'm no prince."
"Are you doubting my powers Christian?"
"Of course not seer. I would never doubt you."
"You just did, and you will doubt me again. You cannot lie to me."
The man bowed again, and when he looked up, he was grinning. "How can I doubt you if you're telling me all of this."
"Everything in it's time Christian." The seer smiled gently at him. "Why don't you ask me what you want to know?"
"I want to know if the crops will be good this year."
"No. Unfortunately they will be all bad."
"Then why would we, the working class, work?"
"Because it's in your nature to work.. You will go out of this room, and think that you can change my seeing. You have a strong will Christian."
"My father is in a bad condition.. Will he survive this year?"
"It is because I like you, that I will give you another question. You know I'm not allowed to give anybody more then one question.. Your father will be one of the more fortunate people in our world Christian.. He will die peacefully." She felt sorry for him. He was a strong person, and very good at heart. That was why she wouldn't tell him what she had seen in his future. Or in the future of anybody for that matter.. The world was coming to an end, and many would die..
"Thank you for your time Seer.. I'm glade that I had this chance to speak to you." He looked at her, and where he had smiled a moment ago, his eyes were now troubled and sad.
"You will find happiness Christian.." But not in this world. She thought.
"And you Seer? Will you find happiness in this dark place?" Christian looked around. It was a sort of temple build especially for her, with loads of gold and silver. Everything was lit with torches, but the darkest place was around the seer to keep everything a mystery.
He wondered what she was like outside this room. Did she have a good life?
"Christian.. I can't tell you about me, because I simply can't see what will happen to me."
"Do you have a name? Or does everybody call you Seer?"
"When I was little, my mother called me Lana." She smiled at the memory she had from when she was little, still free to do what she wanted, see the world when it was still beautiful.. Her mother was beautiful, but never truly happy. But Lana knew now what she must have felt.
The door opened, and an old man entered the room. "Miss... It is time for you to rest."
Lana nodded at the old man. He had taken over the care when her mother had disappeared. "I greet you Christian, and I hope that you have a safe journey." She looked at him sweetly. She liked him. He was the only one that she could trust if there was ever a time that she would be free.
"I wish you good luck, Lana." He bowed for her and got up and nodded at the old man, who grinned at him and then closed the door behind Christian.

Lana sighed when she could finally get out of the ceremonial cloths, and slip into her bath, filled with rose pattles and oil, good for her white skin. Lana hadn't seen the sun since she was a little girl.
Christian didn't know this, but she herself was from a poor family. Her father was a farmer as Christian, but her mother had been a seeer as well. She had wished that she had been normal. Then she would be free to go to Christian.
She had seen the end of the world, and she couldn't do anything about it. The only thing that she wanted to know was something she would have to wait for. Was she going to escape together with Christian? Or was she going to stay here, and die with everybody?
She was frustrated with her powers. What was it worth if she couldn't help anybody. She got out of bath and put on her grey dress that was maid by one of the slaves that worked for her.
Lana had many servants, and one of them was closest to her. Her name was Hayley. Hayley had been with her from the first time she had been taken from her mother. Hayley had been a teenager when she was assigned too take care of Lana.

"Lana, what are you doing in that?" Lana stopped and looked at the now middle aged Hayley with soft brown eyes and light brown hair. Lana directly saw a vision of her, She screamed of pain, then the sun came up and she was smiling her calm smile. It was so confusing..
"What's wrong Lana?"
"Nothing Hayley.. Sorry.. What were you saying."
Hayley looked suspiciously towards Lana. She knew something was wrong, but said nothing. "If anybody sees you in this, people will start to talk."
"Oh Hayley.. I didn't mean to bump into anybody"
"The walls have eyes. I'll help you into something else." Hayley walked, as was meant to be, 2 steps behind. Lana found it irritating that she followed the rules.

Christian came out of the temple and walked home quickly. He liked Lana, he knew she knew that. He liked the game they played. But the weight of what she had said to him shadowed his bright image he had from Lana. His father was dying, and that wasn't all, he was better off death.
Shivering, he got to the home of his father, and cared for him in his last days.

Lana got to her room and looked outside. It seemed that the sun had gotten smaller, and some large stars were twinkling dangerously close to their world. She sighed and turned her back on the outside world. It wasn't meant for her and she had long lost the will to live out there again. It frightened her sometimes, thinking of that big world and beyond, but this always changed when she thought of Christian. Was this love she felt for him?
She shook her head and tried to get out of the gloomy spirit she was in.
Her room was rather small, but very light. She had painted it in soft colours and always kept flowers in it. Hayley had always picked them for her. She wondered if she would ever find freedom. Should she make her escape? But that meant her doom. But letting her stay with her was the same. She made her choice.
"Hayley… Would you come over here please?" As always, Hayley was near her, but always out of the way.
"What is it?"
Tact never had been Lana's strong side: "You have to go now, I know just the place." Lana looked at the reaction of Hayley. Her eyes turned dark and she asked "What did you see?"
"I don't want to tell you. Just listen to me and promise me that you'll go."
"I don't know if I want to." She arched an eyebrow and crossed her arms over her chest. Lana knew what that meant… trouble.
"Oh please Hayley."
"Why?"
"Because I tell you to!" Normally, Lana never used her position for something, but now was a totally different time. Hayley bowed and whispered "Yes Miss."
"I'm sorry Hayley. But you're better of out there then in here. Go to Christian, tell him I send you, and he will help you."
"Alright." Hayley bowed again and left. She stopped at the door and looked over her shoulder and said "what will happen to you?"
"I… I don't know." Lana whispered and looked outside again. She heard the door open and close. Hayley was safe now. Everything will be alright.

Christian looked at the field from inside his fathers place. It had once been green and fresh of fruits. But now it was all death. He didn't really want to do anything about it. Lana had said that something was going to happen, and he knew that it was pointless to try to do something about it. He much rather spend time with his dying father.
A raspy breathing came from the other side of the room. He looked over his shoulder and saw a miserable man, a pile of bones. That was all that remained from the once strong and handsome man that Christian had called his father. His father suffered, and he couldn't do anything about it. He went back from the small window towards the only bed in the room. He put his hands in a bowl and grabbed the cloth floating in it. He squeezed the water from it in the mouth of his father, who promptly started couching. Christian pulled him to sit and covered his fathers mouth. Blood was on the cloth and Christian looked at it "he'll be one of the more fortunate people.." flashed through his mind. His father looked at him with his glassy eyes and smiled at him. He opened his mouth to say something, but nothing happened. "Shh don't try to talk. Save your strength." Christian whispered as he lay his father down again. His father shook his head.
"Christian… I… want to… go out…side." His father said more as a sigh "To… Marry.." It was his mothers nickname used only by his father. He wanted to go to her grave. He was sure of that.
"But father…"
"Please.. My… last… wish.." He whispered.
"I'll get you there." Christian promised and went quickly outside.

Christian pulled a chart as fast as he could to his mothers grave, and with every bump, he felt a sting through his heart. He was causing his dying father more pain than he would have had.
Christian was crying out of sorrow, pain and anger. He fell in the mud and got back up. Again going through a few puddles and bumps in the road. He pulled the cart and tried to go as quick as possible. He didn't want his father dying on the way. He needed to get there in time.
"Let me help you." A soft but firm voice said. He looked up with his muddy face with tears rolling over them. He didn't know this woman with brown hair, but she looked like a commoner. She had a little bundle with her and she was holding it tightly.
"I can't let you help me. This is my burden." Christian said. He thought that this woman seemed fragile, but as he had said that, he saw her mouth change and she looked determent. "I said I would help, so I will." She jumped in a puddle of mud to get to the back of the cart and started pushing. Christian almost fell to the ground again, but could keep his balance.

Together they made it in time. The woman helped Christian to get his father to the grave of his most beloved, and then left. He didn't notice. He watched silently as his father struggled to breath.
His father looked at him and smiled. Christian saw his father was happy.
"Christian.. Leave me.. Don't come back."
"But father.."
"No. Go!" His father coughed and again blood turned his pale lips scarlet red.
Christian wanted to help his father, but he turned away and said: "I don't need your help. Others do. Make me proud." Christian stood there, as a little child. He wanted to run to his father and hug him, but he wanted to listen to and be good. His heart was torn in two.
"Go home Christian.. Everything will turn out alright." It was a soft voice, and very familiar, but couldn't really place it. Although he didn't know the voice, he listened anyway. He turned around and left everything behind.

Lana was sitting on her bed very calmly and was in some sort of trance. She had seen everything, Christian in pain, him crying over his father, Hayley coming to help and eventually the death of his father.
Lana had told Christian to leave. She had told Hayley to help Christian.. Lana opened her eyes and breathed in heavily. She felt her cheeks and noticed they were wet of crying. She looked at her fingers. They glittered of the salty tears. When was the last time she had cried?
She got a headache of the mentally hard work she had given just now. And fell down on her bed and slept firmly.

When Christian got near his home, he noticed that the fire was going and that a great smell came to him. He wondered what happened, but didn't really care. He entered his home and looked at the woman that had helped him some hours ago.
"I'm sorry that I helped myself. But it seemed you needed a strong meal."
"Yeah, I could use some strong beer as well."
"Just sit down. I'll take care of the rest. My name is Hayley."
"Hayley?"
"You probably don't know me Christian, but I know you. We have a mutual friend called Lana."
"Ah, Lana is up to this?"
"Pretty much. She wanted us to be safe and is going to sacrifice herself."
"And you're just going to let that happen?!"
"Who do you think I am? Of course not!" Hayley had turned around angry to look at him, but went back to turn in the stew she had made.
"You have a plan?" Christian asked Hayley.
"Of course. From the moment she made me come here. We're going to simply kidnap her. If the world is truly going to its end, it wouldn't matter would it?" She grinned.
"And how are you planning on doing that?"
"Well.. What Lana, and all the others don't know, is that I'm Lana's half sister…" She said it so easely. Christian wondered why she was telling him. ".. I have inherited a little bit of our mothers powers as well. Soon, our helper will come."
"Are you planning on killing Lana?"
"Of course not. Don't get me wrong. I love my sister. She's everything to me, and it hurts me to see her falling in love, being happy when she sees you, but she can't do anything about it. I will never hurt my sister."

Christian and Hayley waited until deep in the night, when finally, Hayley ran outside. "They're here"
Christian ran after her, still a bit confused about her true intentions, but still very curious.
Outside, his eyes took their time to adjust, but once they had done that, he saw the most wonderful thing. "A dragon?" Christian asked Hayley.
"Not a dragon.. A drak. More specific, a water drak from Wo Yao Fei Castle."
"Really?" Christian walked slowly towards the drak and touched the warm skin. He followed the neck and scratched behind one of the horns.
"She likes that."
Christian jumped up in surprise and stopped scratching.
"Pleassse don't sshtop." The drak asked him. Christian mouth fell open.
"There really isn't that much time left." Hayley pushed Christian aside and started explaining everything to Reia and her drak Nishi.
About an hour later, Hayley finished her story, Reia agreed together with Nishi, and Christian was still standing there with his mouth open.
"Christian! Wake up. We need to save Lana NOW!" Hayley said.
She grabbed him by the arm and pushed him on the drak.
The 3 of them lifted of and Nishi started flying towards Lana.

The dark night sky was getting clearer in the East, and that meant that they didn't have much time left.
Nishi landed near Lana's room, and Hayley guided the other two to her. Christian looked closely the way they went. He didn't really trust Hayley, and wanted to be sure that they could all leave this place.
They soon got to her room and found Lana on her bed.
"Lana!" Christian ran to her and jumped on the bed to see if she was ok."
"Don't worry. She's sleeping. She tired herself out too much."
"Lana.. Wake up please.." Christian whispered in her ear.
"hm?" Lana stretched her stiff muscles and looked at the pretty sight of Christian. "What are you doing here? You should get out!"
"I'm not leaving without you." Christian said and hugged her when she sat up.
"Let's go guys!"
"Hayley!" Lana said a bit crossed.
"Later ok?" Hayley interrupted. "There are guards on the way."
Lana got up and Christian helped her and stayed close to her side. She knew that he had a broken heart, but he was strong. She could feel his pain, but also something new and warm inside it.
Lana stopped herself and concentrated on getting forward. She was still tired and didn't run that fast.
"Noo!" Hayley screamed and jumped in front of Lana. An arrow hit Hayleys arm. She fell to the ground and reached for the arrow.
"No don't grab it. It'll make things worse." Reia said firmly "Nishi! You have to help us."
Hayley had stopped an arrow from one of the guards that was for Lana. Lana screamed and wanted to attack the guards, but Christian stopped her. Reia grabbed Hayley and they jumped trough a (conveniently placed) window next to them and landed on Nichi.
By the time the were on there way to Icarus, the rain of stones came and blood turned everything red. Lana and Hayley both passed out by the time the left their world.

"How are you feeling?" Reia asked Hayley when she woke up.
"How long have I been out?"
"For about 10 days.. Everything is fine now though."
"Where is Lana?"
"She's at another castle, but safe I promise you."
"And Christian?"
"He's getting a training at Acicade Castle."
"And where am I?"
"You're in the hospital of Wo Yao Fei. Also very safe."
Hayley smiled and fainted again.

[Read Lana's hatching story here]
[Read Christian's hatching story here]
[Read Hayley's hatching story here]

[Lana is an aspirant at Drokh-Tallahn Castle]
[Christian is an aspirant at Accicade Castle]
[Hayley is an aspirant at Wo Yao Fei Castle]
Images were found here