Chou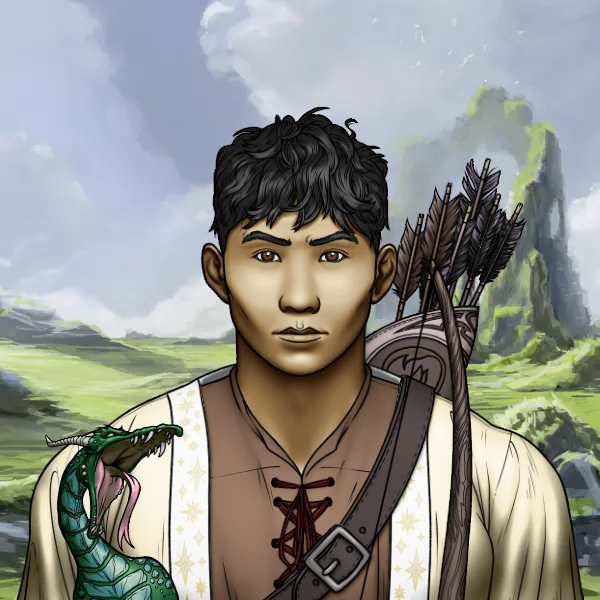 STATS
Name: Chou
Age: 23
Gender: Male
Species: Khylarian Human
Class: Archer
Description: Chou is regular sized for the man of his region (on the smaller side for regular humans) and has bulked up considerably since he started training. He has shaggy black hair, pronounced cheekbones and thin lips. His ears stand out from his head. With his wide chest and strong limbs he is a formidable enemy who won't move without putting up a serious fight.
Personality: Chou is quiet and a bit shy. He grew up away from other people and he gets nervous around other people. He joined the military because he feels it is his duty to keep his people safe. At one point he would like to retire and return home, but not yet. He met Pei Li when joining the military and the boisterous female took him under her wing and they get along quite well. They both were given firelizards to serve as messengers between the scouts and groups as they showed aptitude to the telepathic linking required to train one.
Skills: Stubborn determination.
Pets: Blue firelizard Yawno (m) from Eriol Weyr (defunct)
Bond: ??? from the Empyrean Stair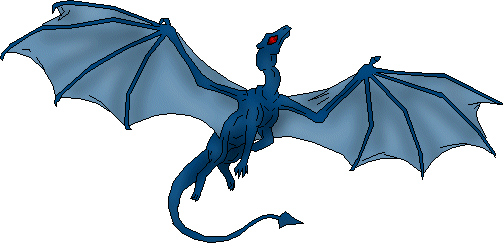 ~-,,-~*~-,,-~*~-,,-~*~-,,-~*~-,,-~*~-,,-~*~-,,-~*~-,,-~*~-,,-~*~-,,-~*~-,,-~
HATCHING
text
~-,,-~*~-,,-~*~-,,-~*~-,,-~*~-,,-~*~-,,-~*~-,,-~*~-,,-~*~-,,-~*~-,,-~*~-,,-~
FLIGHT
text
~-,,-~*~-,,-~*~-,,-~*~-,,-~*~-,,-~*~-,,-~*~-,,-~*~-,,-~*~-,,-~*~-,,-~*~-,,-~

[STORY] -> [Pei Li] -> [Chou]

~-,,-~*~-,,-~*~-,,-~*~-,,-~*~-,,-~*~-,,-~*~-,,-~*~-,,-~*~-,,-~*~-,,-~*~-,,-~
Banner found on google search long ago.
Lantessama Isle