Here you can find what Icarus looks like, where the castles are located and what the land looks like around them. Click on the map below to be taken to a larger version: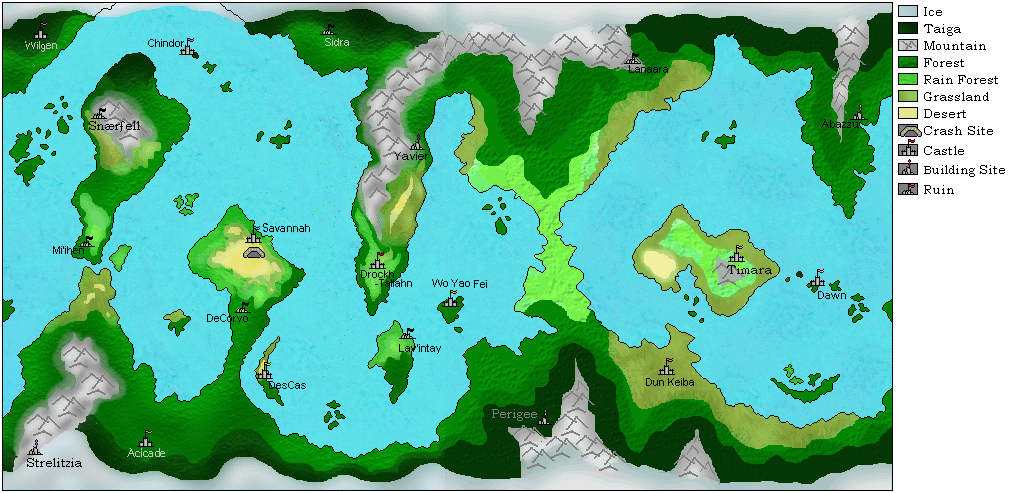 People wishing to open a new Castle are requested to join the nexus discord and can mail me their preferred place on the grid- map along with a colour for their flag.

Following is a link to the Castles of Icarus. Both Dead, Active and Inactive Castles are linked if there still remains something to visit. Castles marked with [*] have closed and are no longer accepting aspirants. They are still in the list because they were once part of Icarus, and we wish to honour them for the fun we had in the very first days of Icarus. Castles in between parentheses are castles that are active in the world of Icarus but are not currently accepting aspirants.
(Abazzu Castle)
Acicade Castle
Baskar Castle
(Chindor Castle)
Dawn Castle
Castle DesCas
Drockh-Tallahn Castle
Castle Dun Keiba
(Perigee Castle)
(Savannah Castle)
(Castle Strelitzia)
(Wilgen Castle)
(Wo Yao Fei Castle)
(Yavier Castle)
Castle DeCorvo [*]
Castle Lanaara [*]
Castle Lav'intay [*]
Mi'ihen Castle [*]
Sidra Castle [*]