Vyrusa loomed around, she didn't like the idea of the upcoming battle at all. At least in the olden days you could be certain your kids survived, but not here...
Finally she noticed Bascil approaching.
"Look what you got us in to now!" she said.
"Not my fault, at least we still live." He said.
"Not much longer if I get the odds right." she snarled.
Bascil shrugged. They'd be safe here between all those dragons.
The battle began and things started to look grim when one knight had the genius to call the candidates for help. Bascil and Vyrusa stood silent for a while, they hadn't any great powers, not like the elves or the Apocalyps Girls.
"I just wish that mean one could get the pox!" Vyrusa shouted and pointed at a really evil looking Hydra with about 7 heads. Suddenly the beast fell down and strted to develop blisters with green puz seaping out.
"That's the spirit!" she said and pointed to another one. "Bascil! Come help, I've only got 10 fingers in this form!"
The odds seemed to turn as all candidates pitched in. But then the demon of War arrived, gloating in the light of that much bloodshet. Narisma cackled and yelled:
"Now that the Demon of War is here the time has come! THIS IS THE APOCALYPSE! CANDIDATES FROM OTHER WORLDS WHO ALREADY HAVE BEEN DOING MY WORK I COMMAND THEE NOW! DESTROY THIS WORLD AND DESTROY THE DEMON OF WAR WITH IT! THE TIME HAS COME!"
All eyes started to glow red, the powers turning again. That is until a small voice reached Vyrusa:
"Why are you infecting the good dragons? I thought they were on our side."
Vyrusa blinked as her own mind regained control
"I don't know Tuberculosith. It was like something was clouding my mind, it's gone now though. Thanks!"
Vyrusa looked back at Bascil and saw the strange brown make it's way towards him, it just kept tapping his foot until Bascil turned.
"Took you long enough. Ordinarily I would say, "Hello, my name is so-in-so and I love you but am so hungry so please feed me,"... but I don't think that it is terribly applicable right now. I guess I'll have to settle for, hello, my name is Tetnus and if you don't stop killing innocents because of that evil demon's influence... I might have to bite you! How about that?"
"I guess that being stuck in human form has its advantages"
"You had better because I walked all the way here on an empty stomach to find you! "
Bascil tapped the brown on it's head and ducked as a blast of light made him remember the battle.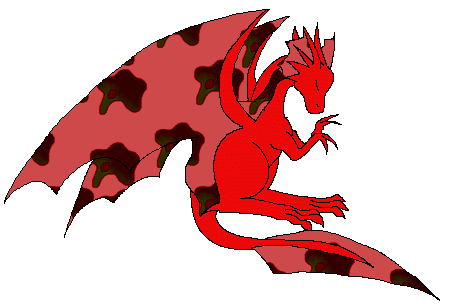 Amoeba Red Tuberculosith (female)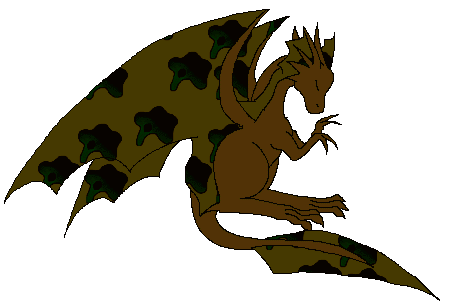 Amoeba Brown Tetnus (male)
For the ending of the Apocalypse hatching story venture to Cy Dragonstake
Amoeba Brown Tetnus and Amoeba Red Tuberculosith as adults can be found HERE
_______________________________________________________