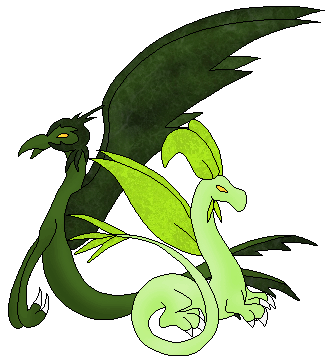 the Mascot Plant Dragon

Name
Evilness
Age
Adult
Gender
Male

--

Appearance
Evilness is an old style Venus Fly Trap with a long serpentine body, leafy wings and more teeth than he needs. He is quite unique in that other Venus Fly Trap males have more than one head. Evilness insists that all that intelligence combined makes him a genius.
Personality
Evilness can usually be found slithering around the isle, busy with his 'evil' plans, muttering to himself and just being someone you cannot miss. Evilness wants nothing more than to rule everything. And he'll see where he can go from there.
Short Bio
When Cyan first began with the garden for the plant dragons she tried to make as many plants as she could. However, adding the Venus Fly Trap DNA undiluted was a mistake. Cyan has been working on new Venus Fly Traps ever since, thwarting Evilness' plans for an army of his fellow plants.
Turning to more sneaky means, Evilness has interrupted more than one hatching to try and bond to likeminded dragons and commence his plan to seize Lantessama. His most notable attempt was during the Easter Run where he managed to sire a clutch with the sweetest pink dragoness.
Homeworld
Syl'Neriss

--

Hobbies
Trying to take over Lantessama - but failing miserably. (darn that Laedrys Cyan!)
Pets
Cocktail Dragons Tia Maria Zia (f), Coca Cola Sprit (m) and Ice Cream Spoon (m)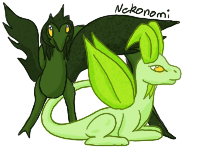 Teenies were a gift from Nomi at Dragon Pact
The Mascot's Plant Runner Daughter

Name
Wickedness
Age
Adult
Gender
Female

--

Appearance
Wickedness is an unusual plant runner, she is more snake-like than draconic with a serpentine body, short limbs and leafy wings that can't carry her very far.
Personality
Not only her body, but also her mind resembles her father more than her friendly mother Girth. Wickedness is appalled that her father doesn't consider her a worthy descendant because of her gender and has vowed to thwart his every plan to show him her power! Her plans are more subtle than Evilness', but not less ambitious.
Short Bio
Lantessama Run 2004
Homeworld
Syl'Neriss

--

Hobbies
Making sure Evilness fails to prove women are better.