** Pages were lost at some point and this is all I could salvage. But you can get the idea from this.**
The one-day Adventure

Lloyd - Mary - Eric - Fredje - Nele - Kris - Luc - Joe - Zana - Raf
All images found through google search engine except for the dollz who were made with bases found at Josie's dollz

'Thanks for all of you to come. We have a big problem as you know..' Doan of Mi'ihen Caste said to his listeners.
'We need aspirants and soon...' Mihani of Lav'intay Castle said. She looked a bit worried.
'Yes... Our clutch is near hatching.' Marysia of Castle Descas said.
'Our clutch has been longer on the sand then that of Castle Descas.. Everybody needs aspirants soon.' Kineshan of Castle Decorvo said.
'Non the less... It's important to find a solution to this problem..' Zander of Castle Descas said.
'Yes indeed.. But I have been thinking of a solution for some time now and I haven't found one yet..' Aleia-Nevolei of Sidra Castle. She looked at Vance. He wasn't looking to any-one.. He looked at the table and was thinking probably about a plan or something like that.
His thinking was interrupted by Cywen of Mi'ihen Castle. 'Does anybody have a plan than? Say it now...' she said.
'Why don't we jump to another planet and take some aspirants from there!' It was Dehrako of Castle Decorvo who stood up and made the suggestion.
'I don't think that is a good idea... You don't even know where we could go...' Vance of Sidra Castle said.
'Why not? Tell them of your plan Dunstan.' Aylene of Dun Keiba said to Dunstan. He looked up and then stood up.
'One of our aspirants is from a planet called Earth.. He says that there are a lot of people who, he thinks, would love to be aspirants..' He looked at all the people who were sitting around the table. He sat down again.
It was Kanihay of Lavintay Castle who spoke first. 'I think it's the best plan that we have made up this far.'
'Yes maybe.. But it is dangerous..' Vance said to Kanihay. He himself was thinking of the idea.
'What does everybody think of this plan? I think it is possible to do..' Aylene asked looking around.
'I believe that it is a good idea. If he got here.. Why shouldn't we get there?' Daon said.
'I think it will be dangerous.. But still we have to try.' Dehrako said as she looked to the one sitting over her.
'Why not? Maybe it will all work out for the best. Don't forget that we are desperate...' Kineshan said. He smiled faintly.
They all said there opinion and it turned out that everybody wanted to try this and that Vance was the only one who thought it was a bad idea.
They all talked to Vance and then they got him to believe that they could do it, if they wanted it and they all wanted it.

**********

Preparations were made and they choose Cylmar to go to planet Earth and there collect candidates. The Princesses and Princes came to say safe trip to Cylmar.
'I hope you have the best of luck and a safe trip.' Cywen said to the man who was slightly nervous.
'Thank you. I hope I'll be back.' He smiled.
Then Mark, the aspirant of Dun Keiba, came to Cylmar and asked: 'Are you ready?'
'I will never be ready for this.. I may never come back... But lets us just do this.'
'You still know what you have to do to get them here?'
'Yes.. They have to be in a cave and there is a portal to here. Right? I still find it odd...'
'Yes. It's how I got here.. I don't know why it was there, or that it still is...'
'We don't have all day Mark..' Cylmar said.
Mark sent a picture to his drak and then they went away to a dangerous trip.

**********

Cylmar was trapped in a cold tunnel. A shiver went over his back. I mustn't panic he thought.
Shouldn't we have been there by now?... All these questions were flashing through his head when he suddenly burst into a clear blue sky. He felt the warm sun on his back. He felt warmer already.
'Now how are we going to get aspirants?' He asked to himself and his drak.
His drak landed and then Cylmar asked him to go back, because these earthlings have never seen a drak before.. and he would walk with the aspirants.
His drak left though he didn't like it much. Cylmar looked around. He saw that there was a gather.. Or something like that. They didn't see him right?
The people were to busy to look for some thing that they hadn't noticed Cylmar. He went into the crowd and looked around. There was a stand open. Hmmmm could he use it to find aspirants?
Of course he did.. He stood behind the stand and started to think of something.
What if I would tell people that there was a survival going on. And we needed aspirants.. Cylmar smiled. They would fall for that.

**********

'People come and see!'
'Do you love adventure, tension, high presser and a great responsibility? Then you have come to the right place! It only takes one day of your life...' There were already people coming to him. It's working...
When he stopped yelling, he had collected 10 aspirants.
'Welcome to you all.' Cylmar smiled. 'If you would write your names here and come to this place tomorrow for the greatest adventure of them all, then me and my organisation would be very pleased.' Again he smiled. All the persons had written down there names and had left again.
Now only have to wait till tomorrow.

**********

Cylmar woke up. He had a stiff neck from lying on the ground. 'I hope that I will get repaid for this...' he murmured to himself and stretched his back.
The first people were already waiting.
'Hello! And you are?' Cylmar asked to a man dressed up in green camouflage colours.
'I'm Joe. I was in the army and am now looking for adventure.' His voice was steady and he shouted. Cylmar didn't like the yelling so early in the morning. But it was for a good purpose..
'There is another person. What is she doing here?' Cylmar looked at a girl who had a suitcase with her, she had a skirt on and he thought that he had seen a beauty case.
'Hello... I hope I'm not to late...' She giggled.
'Not at all. Your the second to arrive.' Cylmar said polite, still wondering why she was here.
'I'm Joe.'
'I'm Zana. Ooohh. I see that you were in the army..' She walked to him and touched his necklace.
'Yes I was 'Mam.'
'I love a man in uniform.' She giggled again. Cylmar was looking around and when he saw another man arriving, he walked to him, happy that he could leave those two.
'Hello. And who are you?' Cylmar saw a man who looked really feminine. He wondered if he attracted all the weird cases..
'I'm Raf...' He waved his hand in a questionable way.
'Ah... Ok... Euhm.. There are other people over there. You can get to know them. I have to welcome other people.'
Raf turned away from Cylmar and walked up to Joe and Zana.
When Cylmar looked away from those three, he saw another man walking toward him. Cylmar hoped it wasn't another strange guy.
'Hello?' the man asked 'I'm Luc.. Is this the place for that adventure?'
'Yes!' Cylmar was glad that he was a rather normal person. 'Welcome!'
'You can get to know the people who have already arrived.' Cylmar pointed to Joe, Raf and Zana.
Now two people arrived. A man and a woman. The man looked a bit strange with his glasses and shorts. The girl looked really nice. Her smile alone could warm somebody's heart.
'Hello!' she said. 'I'm Nele' She smiled to Cylmar. 'Hello Nele.' Cylmar said and smiled back.
'And you are?' He looked at the man.
'I'm Fredje.' He looked around. Was he afraid or something?
'Hello Fredje and welcome to our survival.' Nele and Fredje went to stand with the others and it seemed that Fredje didn't really stood in the group. He didn't say anything and he even didn't really stand with the group, but slightly outside it. Nele on the other hand talked to everybody and laughed.
He counted the persons in the group. It were already 6 people. Only 4 to go. As he thought that, 3 more aspirants entered the woods.
One of them, the girl, waved at the group. When they were close enough to be heard, she spoke: 'Hello everybody! When are we going to start?'
'Be a little more patient.. What is your name?'
'Sorry.. My name is Mary..' She smiled quickly and went to the others. The two other men were looking at Cylmar.
'I'm Kris...' He nodded his head and left too.
'And I'm Eric. Nice to meet you.' He also followed Kris.
'Why are we waiting??' It was Mary who asked Cylmar.
'Some person called Lloyd. We will wait a bit longer and then we will leave. With or without him..'
The whole group talked for a moment and when they were thinking of leaving, they noticed Lloyd, or rather they heard him coming.
He drove up with his car and his music, it was metal as Joe said, scared every living thing away in the forest. They all didn't know what to say. They expected an apology.. but they didn't get it.
'Welcome.. Lloyd right?'
'Who asks?' His clothes were all black, he had the most strange hair. It was Pink and Cylmar wondered how it could stand up like that.
'I'm Cylmar. The organisation of this survival.'
Lloyd started to laugh. 'What an idiot name!' He said between his laughing.
Everybody hated him already.
They made the last preparations and left.

**********

They walked and had to overcome some obstacles. Joe always helped Zana and Nele was most of the time with Fredje. She must have felt sorry for him Cylmar thought.
It was fun to trick them. Although he was wondering if it would work.
'Hey owl! Your walking in my way!' It was Lloyd who was making a joke about Fredje.
'Don't do that!' Nele turned to Lloyd. She looked mad at him.
'oooohh I'm shaking in my boots!' He made his knees shiver. Then started to laugh and walked away.
'Don't mind him Fredje...' Nele said to him. He looked sad and hurt.
'I'm getting used to it...'
'You musn't. Maybe everything will change some day...'
'I don't believe that...'
Cylmar walked to Lloyd. 'I would like it if you wouldn't be so stupid.'
'I don't do anything wrong! I'm just making fun.' Cylmar knew that he wouldn't change his mind so he walked to Luc. He was walking alone.
'Hey. Your so still?'
'Oh... Yeah. I think it is in my nature.. I don't talk much..'
'Don't you want to talk?'
'Yes.. But I always think of every answer that I might get and then I freese..'
'I see..' Cylmar heard Zana scream: 'Oh no! I broke a nail... Joe.. Help me please...'
'What can I do?'
'I'm so tired... Would you mind carying my sutecase?' She blinked her eyes to him. Joe picked up the sutecase and carryed it.
Cylmar got his attention back to Luc and talked to him.

**********

It was getting darker and they weren't at the cave jet.
'When are we back?' It was Zana who asked it. 'I feel dirty...' She looked discussed.
'If we need to stay here, I'll protect you then.' Joe said to her. He was still carying the sutecase of Zana.
'Oh, you are such a sweet guy..' She gave him a kiss on his cheek.
'I think we are lost!' It was Kris who said it, and when he said it he caused panik in the group.
'Are we lost?' asked Luc.
'No we aren't lost. It is taking longer than expected. No need to worry. Just be calm.' Said Cylmar. He looked at Kris. Why had he have to say that?
'Than we have to quicken our stepp' said Mary and she started to walk really fast.
Lloyd went after her and soon they were out of sight.
'Wait! Mary! Lloyd! You can't go alone!' Yelled Cylmar afther them, but it was to late

Lloyd impressed Plant Houdini (m) at Castle DesCas
Mary impressed Forest Issnidi (f) at Castle DesCas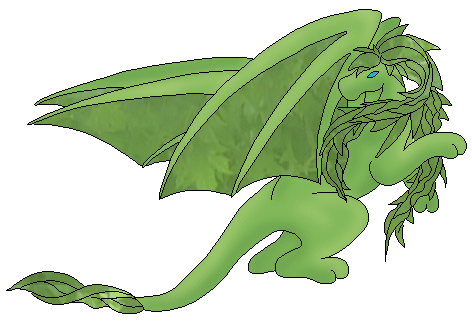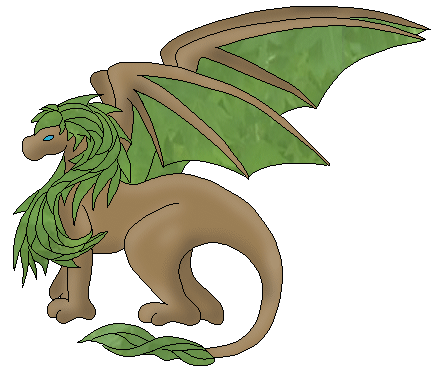 **********
'What are we going to do now?' It was Raf who asked He wanted to go after them but Cylmar stopped him.
'You can't go after them. We will just have to hope that they are alright.'
They walked further and further. Now it began to rain.
The whole sky turned light again. And then there was a loud noise.
'Great! that is all we need... Thunder and lightning..' said Kris.
'We have to go further' said Eric. 'We can't stop now!'
'We need to find a shelter..' Said Fredje.
The rest nodded and then surched for that shelter..
'There!!' Luc yelled. 'We can wait in that cave!' He pointed to a opening in the rocks. They all ran to the cravis.
**********
'Are we safe here?' asked Zana. 'Joe? would you please come with me.. I'm scared..'
'Of course Zana..' Joe almost ran to Zana and than stood realy close to her.
'Hey you guys.. Take a look at this.. The cave goes further...' Eric said.
'Why don't we go in and take a look?' The eyes of Raf glittered. 'We are on a survival...' He said and walked to the cave.
'Where are the flashlights?' Nele asked.
They all took there flashlights and went inside. Cylmar didn't feel right, but if it were the caves Mark talked about....
It was a dark cave, there wasn't a real path so they had to climb a lot.
The roof of the cave came closer to them. And at some point, they needed to duck and crawl to walk further.
'Euhm.... I have a problem... My flashlight is beginning to flicker..' Kris said.
'We have to walk further.. We can't stop.' Eric said.
They walked further and further. The flashlight of Zana, Kris, Nele and Raf was death and they were almost in absolut darkness.
Jet another flashlight went death and now only Joe and Eric had there flashlight.
'It isn't right... I put new bateries in it this morning...' Luc said.
**********

Everybody's flashlight had went death and they were in absolute darkness...
'I think we should go back...' Cylmar said. 'It's silly to walk in the dark...'
'We can't go back!' Eric said. He didn't want to go back and even if they left him behind, he would still walk further.
'No, we are going back and that is that!' Joe said. 'It is better to go back.'
'I don't think so..' Eric said. 'I take full responsibility on me and I say that we walk further.. Who's with me?'
Nobody said something. 'Fine. I'll go alone!' and Eric crawled further. Leaving the others behind.
What do they think? That I'm going to listen to them?' He said to himself. He walked around and when he stopped to take a rest, he started thinking. Maybe it wasn't such a good idea... Maybe I should have staid with the group..
No! They wouldn't listen to what was best for them... Now they will have to pay the price...
He fell asleep... And when he woke up, he saw that he wasn't in the cave, he was on a bed. Was he still dreaming? He wondered.
Two persons came into his room. 'Hello.. Welcome to Castle Descas.. I'm Zander and this here is Marysia.'
'I never heard of Castle Descas.. Where is it?'
'It is on a place far from your home I'm afraid... On planet Icarus.'
'Icarus...' Eric repeated. Never heard of it...
'You came here for a reason you know...' Marysia said. Eric looked at her.
'You will become an aspirant if you want...' Zander said.
'An aspirant? Of what?'
'Come and see for yourself.' They wanted to help Eric but he didn't let them. He stood up and walked to the door.
He followed Zander and Marysia to a large cave. There he saw some large eggs.
'What is in it?' Eric asked
'Well... Come a bit further and you will see...' Zander said and pointed in a direction. Eric followed that direction and bumped into a large beast.
'That is what you could impress if you would be an aspirant..' Marysia said.
'Where can I sign in?' Eric asked still looking at the drak.
'You don't have to sign in, we will tell you when the time is right.' Marysia said and with that, she took Eric's arm and guided him outside. There is much to learn.. You better get started on that.' She smiled.
Time past and Eric learned a lot about draks and the history of Icarus and all those things. Then one day the hatching was near and then he saw the drak again.
Eric impressed Earth Mardini (m) at Castle DesCas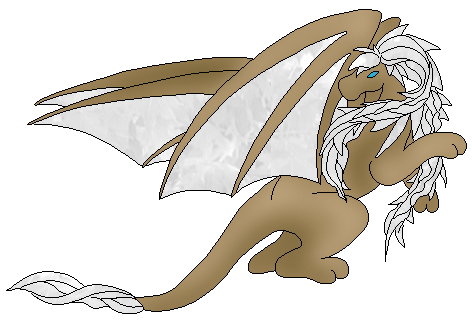 **********

'Where is everybody?' Cylmar asked.
'I'm still here..' Nele said and he heard Fredje say something altough he didn't understand.
'Ooooh my knees hurt... And I think that all my nails are broken..'
Zana was also allright.. and that ment that Joe was here somewhere too.
'Who is touching my feet?' Luc asked.
'Oh...' a giggle 'Sorry Luc.. It was me, Raf.' So those two were also still here. This plan was turning out in a disaster.. Now who are we missing? ah yes... Cylmar thought.
'Kris? are you still here?'
'Yes I am..' But his voice was far away.
'Kris?! Turn back.. your getting away from us.' Cylmar yelled but is was to late. Kris didn't answer anymore. Why had he brought all these people to this end?

'Where are you now?' Kris asked to the others. Nobody answered them.
'Guys? This isn't funny anymore...' But there was still no answer. There wasn't even a sound that wasn't of Kris.
Kris panicked. What am I to do? He started to run in a direction, that wasn't smart because he didn't have a flashlight anymore. It was soon to come that he ran into a wall. It became black before his eyes.

Hello? Where am I?' Kris didn't know where he was. He tried to get up, but the whole room spinned around and he fell down. A man came running in, mumbling something about Aleia-Nevolei shouldn't know that he had fallen.
'Easy Boy... You had a rough trip I think.'
Kris couldn't say anything. He just wanted that the room stopped spinning.
'I will let you sleep and tell Aleia-Nevolei that you woke up.' He turned around and left the room.
Kris closed his eyes and then fell asleep again.

He didn't know how long he had slept, and he still didn't know where he was. The room wasn't spinning anymore when he opened his eyes. He saw a woman sitting there. She looked very worried, and then relieved when she saw him looking at her.
'Welcome to Sidra Castle.. I'm Aleia-Nevolei.' She said with a soft voice.
'Where is that?'
'That is on Icarus.. Far away from planet Earth..' She looked to see how he reacted.
'What am I doing here?'
'You were send here to impress a drak...'
'What is a drak?'
'It looks like a dragon...'
'Can I see one?'
'Oh no.. You need to rest first. You have fallen really hard..' She pushed him back down and he fell asleep again.

When Kris woke up again, he saw a little thing sitting on his wall. He wondered what it is. He reached out and touched it. It as very big and it had 8 legs.
'Now what are you?' He asked to that strange thingy.
The thing always came back to Kris and Kris diceded that he would call him Silver.

'Sorry that I let you fall...' It was that same man from the first time he woke up.
'That's ok...'
'I'm Vance.. And you are?'
'My name is Kris..' Than he remembered what had happened to him the past few days.
'You are strong enough to take a short walk if you want...'
'I want to see a drak...'
'Oooh easy... We will get you there if you want to ...'
'Yes I want to.' He had interrupted Vance. 'Sorry Vance...'
'That's my punishment because I let you fall.' He smiled at him and then they left slowly to a drak.
'This is my drak, a black gold or as the others say a night drak, named Tuonov.'
'Oh, he's beautiful...' Kris mouth fell open.
'Thank you' Tuonov said.
'You can talk?' Kris felt that his legs became very weak.
'That is enough for today... Back to bed..' Vance took him back to his room and he fell asleep again.

Vance was sitting in his room the next day.
'I'm sorry to wake you, but we need your help. The eggs are going to hatch...'
Kris was wide awake and they left to the cave. He had never seen the eggs before, but he loved the sight of it.
All the eggs were rocking

Kris impressed Desert Jinash (m) at Lanaara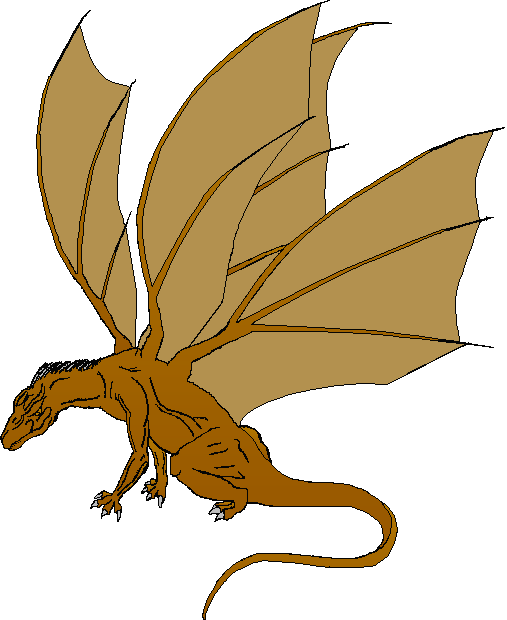 **********
'We need to get out of here.' Joe said. 'Follow me.'
Joe went away and they tried to follow him, but it was to dark. Only Zana could keep up with him.
Zana impressed Wind Enaki (f) at Mi'ihen
Joe impressed Ore Ustos (m) at Mi'ihen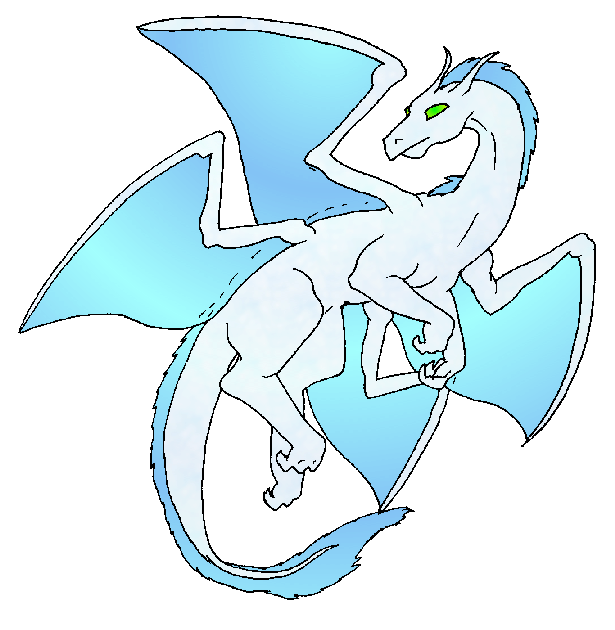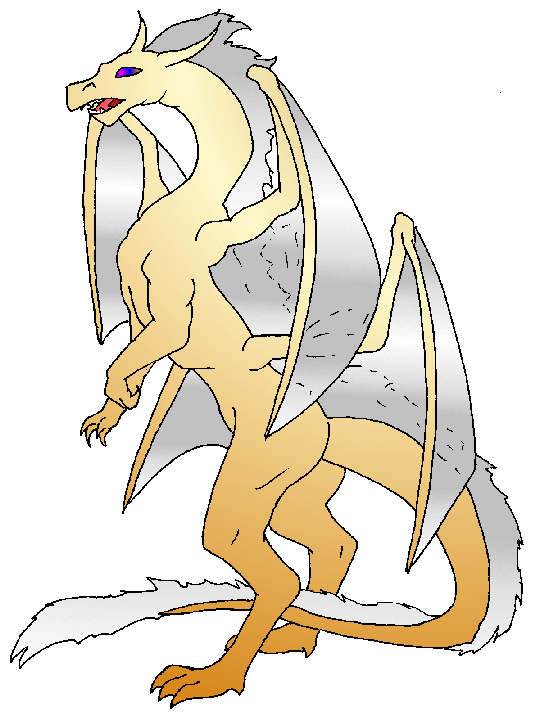 **********

Now Cylmar was alone with Luc, Fredje, Nele and Raf.
'Ok.. We can't stay here.. We have to go. maybe if we talk the whole time?' Fredje said.
'Yes lets do that.' Luc said.
So they walked and spoke about things that didn't really matter.
'Yes... I have grown up in a farm.. And you Nele?' Cylmar asked
No answer. 'Nele?' Cylmar asked again..
'I believe she isn't here anymore...' It was Luc who answered Cylmar.
'Ok, who is still with me?' Asked Cylmar.
'I'm here too..' Raf answered. But he was the only one who answered the question of Cylmar.
'I think that we are almost out of the cave...' Cylmar said to say anything..
Nele impressed Day Missalenei (f) at DeCorvo
Fredje impressed Night Sforzeien (m) at DeCorvo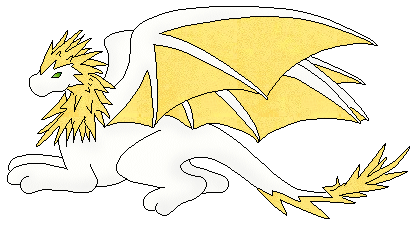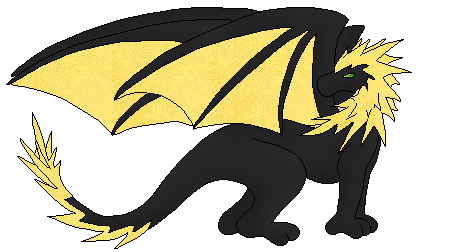 **********
Cylmar was talking to Luc and Raf. 'You are so quiet you two?' Cylmar knew that they had also been lost forever in the cave, but he hoped that he was wrong.
When he didn't hear anyone else. He gave up talking. He was all alone now.
'What am I to do?' He said to himself. He could only follow the way he was walking, so he walked, and walked till he bumped against a wall. He felt against the wall and then he was sucked in the wall.
Luc impressed Mud Sevlardu (m) at Dun Keiba
Raf impressed Rain Nelladuar (f) at Dun Keiba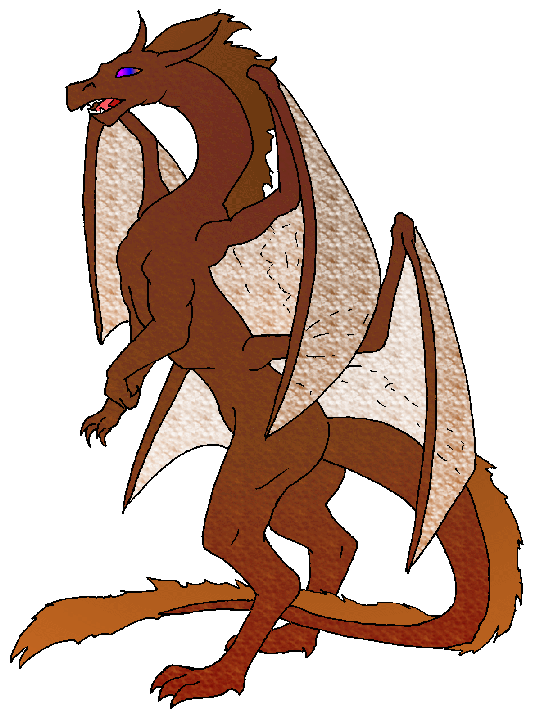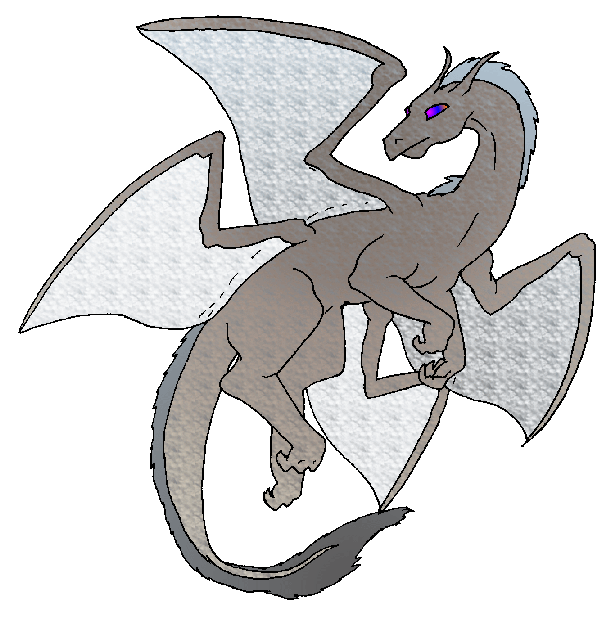 **********
'Cylmar? Are you alright?' It was Marysia's voice who woke him up.
'I failed...' He looked at the warm smile of Marysia. Then he saw that every High Princess and High Prince were standing around him.
'You didn't fail at all.. There are 10 aspirants together who are going to impress a drak.' Vance said. 'I'm happy that we got through with the crazy plan of Dunstan.'
**********