Leen
The Trader
Leen felt the shaking of the wagon when they stopped in front of the town entrance. It was too hot for her here in the Southern Continent, yet her parents had wanted her to join the two other men in the wagon, namely Dan and Gido, because they already had lots of experience with trading. She herself was 19, making her the youngest solotrader in the caravan. Their were others that were younger then her, but those were travelling with their parents. She was alone in the unbearable hot weather of Southern when she could have travelled the Northern Continent with her brother Raemon. She knew her parents didn't like her being so close to Jhona, one of the fiery sons of the caravan leader who had made it known he liked her. Normally her parents would have loved her to marry a trader, but they didn't like him because he was 35 and had already had 2 wives and 6 children. They just didn't understand she was what he needed.
If it wasn't for the heat, she probably would have enjoyed the caravan. She especially liked the evenings, when there were games and storytelling. She waved herself fresh air with some big leaves and got out to find water. She looked up and saw Dan managing the span. No need for her to start helping, he did better on his own. She looked around to find Gido and saw him racing down towards them with Drinda hovering all around him. That was another interesting treat: there were firelizards in Southern! In fact, she realised, it wasn't all that bad. She promised herself that she would try and be more optimistic for the remainder of the trip. She waved back at Gido when he came in and pointed to the bassin of water. He never seemed to have any trouble with the heat...His skin was very dark, almost black and he had short dark hair, he was 25 and had been trading solo from 16 when he had lost both his parents in a fire, he still lived on the Northern Continent at that time where he had met her parents. Her skin was white and her hair was deep red, making her the ideal subject for sunburn. Luckely Dan remembered some tricks from when he had gotten here. He was big and blond, his skin was tanned now, but once it had been whiter than hers, or so he said, because Leen couldn't imagine anyone having a whiter skin then hers.
As usual they had to wait for Gido to stable his precious runner. He cared a great deal about the animal and would never leave her unattended, maybe that was why she never got into trouble too, you could leave her on a big plain without a fence and she would still be there the next day. The third time Dan yelled, Gido answered a little while later he came out and they could leave for town. They were off to see the harper. A young man as it turned out with a wife and kids that was very friendly. They sold him the wood he had ordered and got some advice about selling the other goods.
The next day, the left early in the morning. Leen had never been to a Weyr before, well, she had seen them, but never from the inside. It was still foggy when they arrived and shrouds of mist blurred the peaks of the volcano, it looked peaceful and asleep. Once inside that image changed completely. There were a lot of people running around, doing things that seemed totally without purpose to Leen. Gido, swift as always grabbed the nearest person by the arm and asked for the headwoman. The man pointed to a woman in bright green waving a wooden spoon. She seemed to be annoyed about something. Leen quickly followed the 2 men, she didn't want to miss a single word.
"Good day headwoman. We are traders and Garin, the harper thought you could use some of our goods."
The headwoman stopped and looked puzzled for a while, before her face cleared up and she said:
"Ah yes! We can use some new goods. I will come to you later."
She ran off and left them standing. Gido and Dan tried to get answers from the busy weyrfolk and got some...it seemed three queens had clutches and they needed a lot of space cleared out for the candidates and searchriders had to fly out to find them.
"No wonder they are busy" Dan said
"yeah, the headwoman promised she would be back, so we'll just have to wait" Gido replied.
They were still waiting when a big blue dragon looked their way and made a strange sound. It cam running right toward them! Leen hastily tried to avoid it, by stepping back, only to bump into Gido who held her when she was about to fall. The dragon stopped and looked intensly at them. The world seemed to stand still at that moment, nobody moved, nobody made a sound. That wasn't true of course, on a basic level she knew people were talking. Dan said something. She heard the reply of Gido and shuddered when the intention of the blue became clear to her.
"Wants who? Why?" Gido stumbled.
A man dressed in full riding gear answered:
"You! Ansith wants you 2 to stand for impression."
~***~
Hatching
The day of the Hatching was a hot day. It was good those Impression gowns were simple sleeveless white tunics. Two of the clutches would hacth today. Being a trader she had calculated her chances of impressing, there were21 candidates and 16 eggs, wich meant 5 would remain dragonless, but they wouls stand for the third clutch. She decided her chances were ok enough and entered the sands.
The eggs on both sides of her rocked and made crackling noises. Suddenly eggs started to hatch on both sides: a blue, 2 reds, a green, a blue that went to Gido, he would be so happy. She looked to the clutches again and wondered wich egg might contain the dragon for her, she liked this one egg far in the back of Green Tikiriath's clutch, it was kinda like a hunch, but not quite. She wasn't sure she got the vibes right though. When that egg broke, it was the 11th, she was almost convinced she was being foolish and the little green dragonet, screaming for attention, wasn't to be hers. But then she felt the green's reassuring answer in her mind:
"Off course we are meant for eachother!"
"Jybarith!" Leen exclaimed, giving sound to her disbelief and joy in one single word.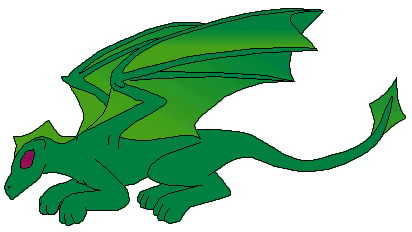 Green Jybarith
~***~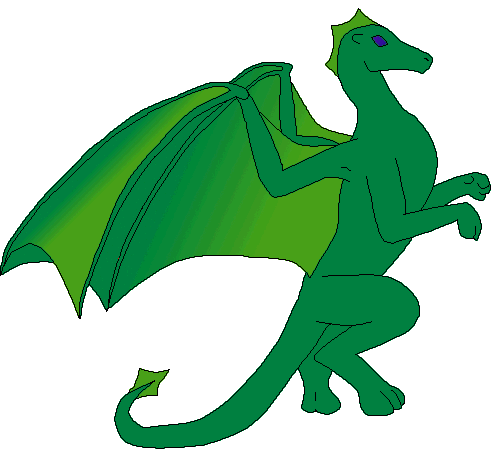 Leen saw Switamth swoop down just in time to avoid the brown. There must be something really wrong if the dragon wasn't warned by his instincts when reentering from between. She had learned a lot from Jybarith. She had calmed down. They were on a field trip that day, all the weyrings old enough to fly were there, led by 2 older dragonriders, they had come to learn some survival tricks, making fire, wich plants were good, what they did and stuff like that. Most of it Leen already knew from her days as a trader. To her astonishment the dragon landed and bugled in distress. There was something really wrong here. She asked Jybarith if she knew what was happening, but apparently every weyrling was asking questions so the brown couldn't answer. The oldest dragonrider, M'lengo, yelled for silence while his dragon, a bronze, gave the weyrlings the order to quiet down. The silence that followed was an eary one. M'lengo talked to his dragon and the bronze talked to the brown.
When the conversation was over M'lengo ordered everyone back to the weyr and to inform the weyrleaders a healer would be needed.
Leen noticed Gido wasn't coming with them, he probably would be helping. He had a nawk of being in the right place at the right time. She didn't know how he did it. Instinct maybe, he had led a trader's caravan for 3 years, so he must know some things about timing. That made her think. No-one would miss her in this commotion. She ordered Jybarith to fly between to 10 minutes earlier to the weyr ridges. Not many would see her coming, none would stop her. That way she would reach Gido's weyr in time to get in, settle herself in it and get to know everything first hand. They were friends, he wouldn't refuse telling her the story.
As she had expected, 7 minutes later a bugle of alarm sounded through the weyr, at that time she had just snuck in Gido's quarters. another 15 minutes later he was back.
"So, what happened? Tell me all about it!" She said.
He was awfully dirty and looked tired, but when he saw her, he straightened up and looked her straight in the eyes. How strange, he could let her know he was tired, she wouldn't be offended by it. Maybe he was still a bit shy around females, he had had that in the caravan aswell. She remembered she had never seen him taking a woman with him in his tent. Maybe he was gay? No, couldn't be, Dan would have told her then, they talked quite a lot at that time, including with wich guys she needed to be carefull and wich ones were of no thread.
"Switamth says he likes your company." Jybarith said in her head. "He likes you a lot, I like Switamth too."
"I think I would have noticed it when he was in love with me, Jybarith!" But then she thought, she had been too busy thinking about Raemon.
"Switamth says they talk about you and me a lot, more then about the other greens."
At that moment she thought she might aswell could take a risk. She had to admit Raemon didn't appear in her head anymore, Gido, however appeared more often. She couldn't deny he had something about him that was highly interesting. She stopped thinking and kissed him. At first his eyes were wide open in surprise, but then he closed them, enjoying the kiss.
~***~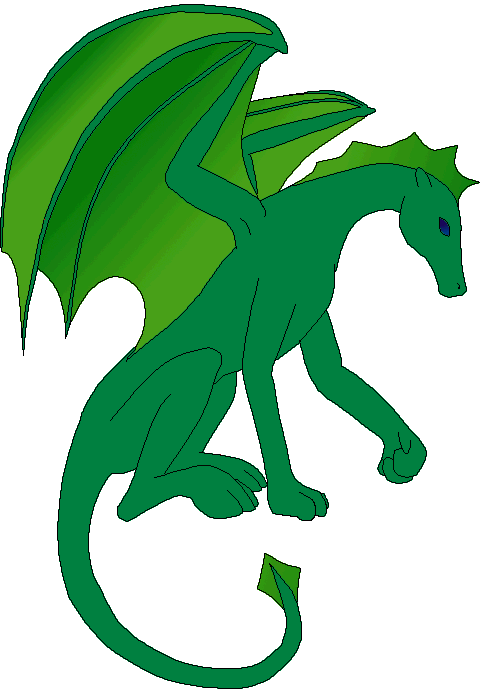 When Jybarith was ready to rise, they decided on a closed flight. She would fly at Lantessama. Only once would she clutch, afterwards she would chew firestone. Only Switamth would enter the flight, while Leen and Gido would be in their weyr (they had asked for ajacant weyrs and had broken down a passageway between the two.
~***~
Gido impressed at Ryslen Weyr.
She is Weyrmated to Gido.